Wellness from Oregon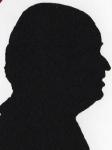 Two items from Oregon Scientific one firmly in their Wellness range and other for relaxation so this loosely fits in. First a Heart Rate monitor that does far more than just check the rate. Second a Soothing Sounds clock that can also be used to play from an MP3 of iPod.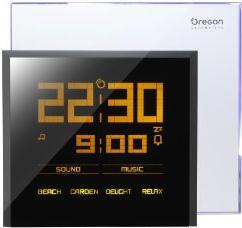 Heart Rate Monitor
Oregon make several different Heart Rate Monitor, unlike a blood pressure monitor that has a single job of measuring your blood pressure the various heart rate monitors can check your rate before, during and after exertion. The other difference is that a blood pressure monitor is attached and used while the heart rate monitor is worn all the time.
So a fast walk or run should produce a vastly different reading to a slow walk or sitting reading a book or doing the vacuuming.
All the monitors work by you wearing a band round your chest with a wireless sensor attached to it, the signals are sent to what looks like a standard watch, while this can tell you the time it does a great many more things.
Price determines several factors the extra abilities and added items – like PC dongle and bicycle use with the SE833 – or tap on watch lens feature with the SE102L – the full range can be found on the Oregon Scientific website, link at the end.
For men I would stress that you may need to shave part of your chest to enable a good contact for the chest belt.
Whichever model you choose make sure it suits your sort of activities. The watch of the SE833 looks better and seems to have more features but overall it depends on what features you want or need which model you choose.
The heart rate monitor choices start from less than £40 and can be seen on the link below.
http://www.oregonscientific.co.uk/shop/search.asp?pno=&search_order=&search=heart+rate+monitor&submit.x=9&submit.y=12
Soothing Sounds Clock
While this is a clock with a Perspex surround the clock part gives the time and any sounds such as rushing waves while the Perspex provides a light show. Sad to say as a man neither do a great deal to sooth this male persona.
It is 15x14x3.5cm and weights a solid 500grams.
The clock display has 3x1.5cm orange characters on a grey background; there is a choice of two brightness levels. Below the time display is time the alarm is set to be activated. This can be either one of the soothing sounds or a tone. Unless you are a light sleeper I would suggest the latter as the volume levels is not that great.
The rear has seven well marked buttons and a slider to activate the light show there are around six to eight shades of colour but if you have a favourite colour press the pause button to keep it on that colour all the time.
Apart from the alarm there is also a sleep timer and you can plug a MP3 player in via a 3.5 to 3.5mm lead (not supplied). Should there be a power cut the base has a backup battery that will keep the time till power is restored.
One word of caution be sure to plug the mains lead into the L shaped hole and not the 3.5mm jack, it is easily done.
The Oregon Scientific Rainbow Clock RM901U is available for £49.99 from the links below.
http://www.amazon.co.uk/gp/product/B003P8PZBS?ie=UTF8&tag=gadge0a-21&linkCode=as2&camp=1634
www.oregonscientific.co.uk/cat-Time-sub-Designer-Clocks-prod-Rainbow-Clock-with-4-soothing-sounds.html