Sphero SPRK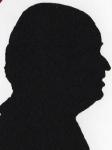 This version of Sphero goes far beyond what the previous version could do and that was be controlled by an App to move around, if you were good then you could just about control it, if not it controlled you. Here you teach it.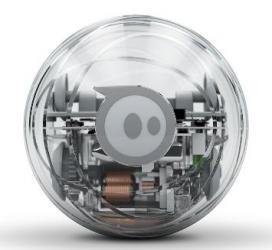 click image to enlarge
The Sphero supplied here is transparent so you can see its inner workings. Anyone from 5 upwards can learn as well as teach Sphero. But just like the majority of teachers they also learn from their students so it's a two way street. Understand Sphero and in a weird way Sphero will understand you.
So what does SPRK stand for, Schools, Parents, Robots, Kids so in one way or another I think that covers most of us.
The box contains what it modestly calls a 'Genius Kit'.
So apart from the transparent Sphero you get a 6inch heavy cardboard protractor as well as three push out numerals (1-3) a 24 page small notebook and a 12 page Quick Start Guide the first six are in English.
I have always found Sphero most disobedient but providing you start with a large enough clear space – and are prepared to be patient – you can learn to tame it.
I suppose it's a bit like a puppy it will learn if you treat it right.
Once the child reaches near secondary school it is ready for visual based programing and by the time he/she is a teenager then text based programing and then ….
There is a two minute video which you can watch at www.sphero.com/education which should give you a basic idea of what can be achieved.
First you will need to download the Sphero SPRK App from either the Android or the iOS store.
There is a basic program already there and it's easy to move things around to easily create a visual program – it must be because I could do it – and at any time it's possible to see the written code you have created so pretty soon you should be able to fine tune the code manually.
In the video a maze is created and with the aid of the supplied protractor it can relate to Sphero and then be amazed as Sphero does what it's told.
The real point is that Sphero always did what it was told but you were not telling it correctly so it fact you were giving Sphero the wrong instructions.
In a previous life I was a driving instructor and what you – as the instructor – soon learnt is never give any instructions that had the slightest possibility of misinterpretation.
As an example 'turn left here' is wrong and 'take the next road on the left' is correct. To anyone who knows what you mean both are the same but to the learner they are not.
Sphero is an interesting tool and when you learn to think logically then you will be able to control it. While I looked at both previous versions of Sphero its only once I had used Sphero SPRK that I began to learn that it was me that was disobedient and not Sphero.
Sphero SPRK is available from the link below for £129.