Defeating Eternal Darkness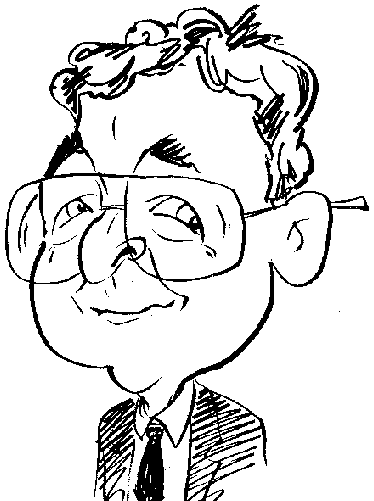 Review controls
With its different types of Hidden Object game play, this next title sets you the task of defeating Eternal Darkness.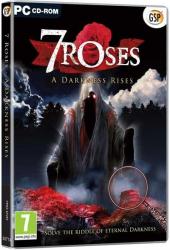 click image to enlarge
7 Roses: A Darkness Rises is a Hidden Object Adventure game developed by Dragonseye Studios and TAG Publishing. This game is now available as part of Avanquest GSP catalogue and evolves solving the riddle of eternal darkness.
From the game's main title screen you can create profiles for individual players. Profiles can contain adjustable levels for the volume levels for music, ambient and SFX audio. There is also a choice of full screen or letter box playing views but switching between them these views brought up a message stating that the software was unable to switch screen modes from the default centrally positioned window with black side bars on my computer. Three levels of difficulty are available but there is no information as to the differences between Easy, Normal and Hard.
The game opens with an animated cut-scene involving fairly static characters, printed dialogue and more than a passing resemblance to the story of Moses and the bulrushes. The child being set adrift on the water grows up to be your on-screen persona named Amy. She is set the task of saving her world from encroaching darkness threatening the Tree of Life.
Rather than provide the new player with an optional tutorial, this game opts for interactive help explaining about the different signs used throughout the game to indicate when different actions are possible. Arrows are used to indicate directions in which you can move to visit one of the game's 60 locations and scenes. Sparkles are used to identify the different types of Hidden Object scenes that make up the game while an eye means you can zoom into an area for a closer look. The appearance of a question mark implies that additional information is available.
As mentioned 7 Roses: A Darkness Rises makes use of different types of Hidden Object game play. In some instances you will need to locate items that are listed in text format either individually or as a designated number of a particular object. Other Hidden Object scenes involve silhouettes of sections of items that come together to form an object. Also using silhouettes are scenes where you need to locate and then use each items in order to reveal another object. The successful completion of a Hidden Object scene will bring a reward that will prove useful later.
When playing in adventure mode, as you check out various scenes for clues and items that will be required later in the game to make progress, your view of the current scene will be overlaid by your inventory. By default this inventory remains hidden until its area is invaded by the mouse cursor which causes it to appear. However there is an option to lock the inventory so that it is always visible on the screen. Chevrons at each end of the inventory permit you to scroll in either direction if there are too many objects to be display at one time. Inventory items tend to serve a single purpose and disappear once they have been used.
Positioned to the right of the inventory is the game's Hint feature. This will require recharging after each use including when providing directional assistance. Most similar titles provide this type of help without disturbing the Hint feature. Taking up space on the left of the inventory is your journal which records discoveries so that the information can be retrieved later. Situated next to the journal is a link to the game's main menu options.
At various points during 7 Roses you will be presented with puzzles or mini-games. Instructions for completing these tasks are kept to a bare minimum although the Hint feature is still available for additional assistance. Some of these puzzles involve mixing potions which are relevant to the game. Often a skip feature is available in case a puzzle proves too difficult. The solving of one of the puzzles partway through the game will give you access to a map that be helpful in moving between locations.
Animated cut-scenes are used to help link the different segments of the story line and move things along. Individual cut-scenes can be skipped in order to return quickly to the main game. The cut-scenes often feature dialogue which is presented in text format with the character delivering the dialogue being highlighted.
The game does start rather slowly and initially was not very appealing. However I found it managed to creep up on me with its well drawn graphics and picturesque scenery with the result it kept drawing me back to discover more about Amy's adventure. Disappointingly the game's content was a little on the sparse side. Despite the lack of any spoken dialogue, I enjoyed playing this game which has been priced at £5.10. System requirements call for a 1.0GHz processor with 512MB of RAM, 380MB of hard disk space and support for DirectX 9.0 running Windows Vista and later.
http://www.gspgames.co.uk/games/7-roses-a-darkness-rises-500409