The Rescue of Fogmere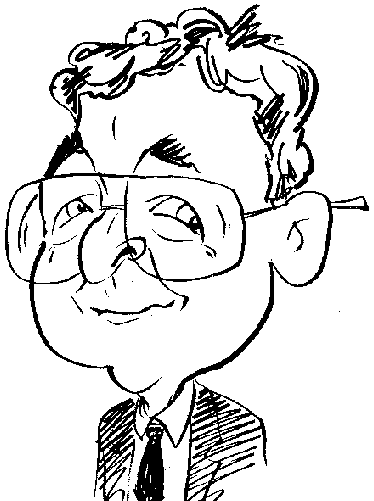 Review controls
It is brother against brother in a Match-3 adventure game with a magic element.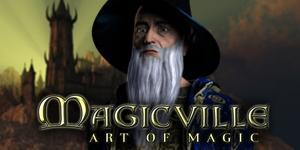 When an area is called Fogmere, you would expect the local inhabitants to be use to limited visibility in their neighbourhood but not the kind of darkness cast by the Dark Magic of an evil sorcerer. The Fogmere Archipelago has been affected by a reign of darkness causing distress to the people as they suffer from this manifestation of evil intent. Fortunately help is at hand. The duo of Eldric, who happens to be the brother of the evil sorcerer, and Tiana the faerie queen have called upon you to help vanquish the evil force and return Fogmere to its original peaceful existence as you tackle the game of Magicville: Art of Magic.
Following a brief introductory sequence that adds nothing to the game, and can be turned off for subsequent loadings of the title, you have the opportunity to create profiles for individual named players. These profiles include the chosen volume levels for background music and sound effects (no spoken dialogue unfortunately) plus whether to play the game in full screen mode.
When playing this game you have the choice of Adventure or Time Trial modes. This option is presented to you each time the game starts. As a result you can switch between modes within a playing session by just returning to the opening menu and making your decision.
Time Trial mode consists of 40 levels of Match-3 action. These levels must be tackled in numeric order as you remove the background colour from a series of Match-3 grids. This is standard Match-3 game play as you swap two adjacent tiles to create a group of three or more similarly embellished tiles. The creation of a group of tiles will cause any underlying colour to be removed along with the tiles. The resulting gap will then be filled in by other tiles falling downwards.
Standard Match-3 type features, such as irregular grid shapes and chains, which need to be removed by creating a group before the tiles can be cleared, appear from time to time in an effort to increase the game's difficulty. Based on the time taken to complete a level, you will receive a gold, silver, bronze or green trophy. You will also be placed in a top performance list. Levels can be replayed as you seek to improve your standing. You will not be allowed to continue to the next level until the previous one has been completed to a satisfactory standard.
When opting to play in Adventure mode, you have a choice of relaxed or timed game as you set out on your journey to defeat the evil force. Although designated as Adventure mode, perhaps Trek would be more appropriate as you have to follow a set route as you travel from place to place. Each stage of your journey involves either a Match-3 grid or, on occasions, a puzzle, such as arranging cogs or pipes, recreating an image or removing pegs from a solitaire board, will need to be solved. Rewards in the form of money or objects are available with Match-3 grids while objects are given for solving puzzles.
The money you earn can be used to purchase spells in the Shop feature. Various spells with different properties for tackling problems are available. You can also use the shop to raise money by selling spells you feel you might no longer need in order to raise money for other purposes.
As you progress on your journey, you will meet different characters. Brief conversations will follow with the dialogue being restricted to text format. The characters you meet will offer help in return for something they need. You have to decide which is the object they really want.
If you reach a situation with a Match-3 when there are no more swaps available then Tiana will come to your rescue. Using her magic faerie powers, she will shuffle the tiles on the grid. There is one slight different between the Match-3 game play in Adventure and Time Trial modes. In the latter, an option will appear, after a suitable delay, allowing you to restart the grid. This option is not available in Adventure mode.
Magicville: Art of Magic has a certain charm. The game's graphics are adequate without being special or realistic. This is the type of game that you play for a short session when you have a few spare minutes. I came across this title on the GameHouse website where you can download the software and try the game for a short period before deciding whether to make a purchase. The game's specifications call for 1GHz processor with 512MG of RAM and 150MB of hard disk space running Windows 7 and later.
http://www.gamehouse.com/download-games/magicville-art-of-magic