Becoming a Superhero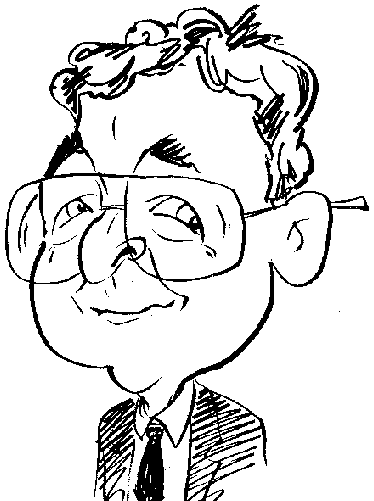 Review controls
Welcome to the world according to Kyle Keever and his sidekick Mel. Be prepared for a modern day adventure in New York City.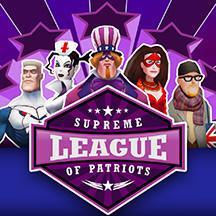 Taking some inspiration from the numerous talent shows and superhero offerings that are currently dominating television schedules is the Supreme League of Patriots. This is a task-based point-and-click adventure game, set in New York City, from Phoenix Online Publishing. Developed by No Bull Intentions, this game comes in three episodes which are available from Steam, GOG.com, the Humble Store or the Phoenix Online Store either as individual episodes or the complete package for the Windows, Mac or Linux platforms. My review is based on the Windows version of the product.
The Supreme League of Patriots allows the player to make a number of adjustments to the game's playing environment. You can opt for a windowed view or one from a list of different screen sizes governed by resolutions with a choice of image qualities that range from very low to ultra depending upon your computer set-up. Some experimentation might be required when selecting from the screen resolutions as I found a couple that would not allow me to access the game's inventory which is concealed at the top of the screen. Other adjustments include volume levels for music, sound effects and spoken dialogue plus the use of sub-titles.
To help get you started with this point-and-click adventure game there is a tutorial where you meet up with the slightly angular and definitely loquacious Mel who shrinks in size whenever he needs to move about the scene. Mel features throughout the game and takes this opportunity to explain about the mouse cursor which needs to be moved around each scene in search of hotspots which become outlined in purple (a popular colour with this game) with a small text box which identifies the item. Depending upon the item of interest, a verb wheel could appear offering a choice of examine, use, take or speak as relevant actions.
Concealed at the bottom of the screen, until brought into play by the cursor, is a Utility Belt feature. An Inventory occupies a similar position at the top of the screen. While similar in purpose as they hold available objects, these two elements offer different functionalities. At the conclusion of the tutorial you will be dispatched to the main game where you are introduced to Kyle Keever attired in his Purple Patriot costume.
It quickly becomes obvious that Kyle is not the brightness penny in the box (how else would you describe somebody who through he was blind because he forgot that he had closed his eyes). Kyle really needs the company of Mel his sidekick if he is to get anything done. Long conversational interludes follow, including one that reveals mini-games and the like play no part in this game, as the American/British duo get ready to leave for the television reality show of America's Got Superpowers that Kyle is hoping to win.
These conversational interludes, and the many others throughout the game, can be cut short by a few clicks of the mouse but then you would be missing out on a major part of the game with its humour and references to various aspects of modern day living. When appropriate, lists of topics will appear for conversations as you select which topics will be next. Some topics will reveal various sub-topics which can be explored.
While on the subject of dialogue, delivered by voice actors, I found it took a little while to get use to seeing two versions of the character in focus on the screen at the same time. The larger version would be delivering the dialogue while the smaller version would be occupying the character's position in the scene.
The various scenes are well drawn with animated characters who manage to navigate around objects when moving. When you need to move from one scene to another, a transition screen will be displayed. This transition screen is the same for every scene change. Moving between locations is carried out using a map feature which displays the available building that you can be instantly transported to by clicking on them.
As mentioned the game's dialogue plays a major part of the game with its irreverent and often near-the-knuckle humour. However this can become a little repetitive especially as the game lacks the intelligence to know when a sequence has been completed earlier. Every time you accidently mis-click on an object, previously visited, you will need to proceed through the same sequence of dialogue and, in some cases, this can be quite lengthy.
Supreme League of Patriots is not a game that will appeal to everybody with its humour which is more adult in content and might offend some. However the game will appeal to those who will enjoy the mixture of crude humour and the childish antics of two New York detectives as the so-called hero of the tale tries to become a superhero aided by a freak accident. Individual episodes are priced at $5.99 with a season pass costing $14.99.
http://store.postudios.com/collections/games/products/supreme-league-of-patriots-season-pass