Ollie from the makers of Sphero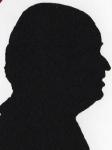 Orbotix labs latest creation Ollie arrived with me a little late for Christmas but anyone with money to spare should still consider Ollie as he can do things that Sphero and Sphero 2 could not, sometimes he even has a mind of his own.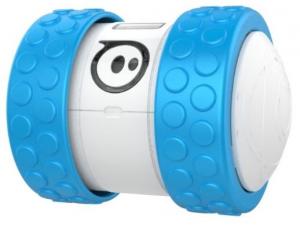 click image to enlarge
Ollie is round and 12cm long and is 8cm across. As with the majority of recent remote control items you need either iOS or Android to control him.
When you remove him from his box you need to attach his tyres and then his wheel trims, easy to do and the steps required are explained in a full colour fold out sheet.
Next download the appropriate App from either the IOS or Android store.
There is a provided Micro USB to USB lead that you charge Ollie with. Once charged away you go.
While you can use Ollie indoors he would need to behave better than he did for me to avoid bumping into things and to other people.
Ollie is well prepared to work outdoors as his types have good deep areas under the raised circles on the treads and while he will go on grass and gravel concrete or paved areas is where I found him most at home and no doubt the average eight year old has more skill at controlling him than your truly.
He is stated to work at 'up to 30 metres' after that you may need to chase him so think of where you exercise him.
My Ollie was white but I see he is also available in black, my tyres were blue but other colours such as orange, red and green should be about for additional purchase.
If you can stay with him you will see four different lighted areas around his body, the reason I say 'stay with him' is that Ollie is capable of up to 14MPH around four times my speed when hurrying for a bus or train.
A word of warning now Ollie is not supported by all devices regardless of their vintage so before purchase I suggest you check at the URL on the device http://www.gosphero.com/c/ which states the whole list of compatible devices.
I found difficulty with my first attempt to pair Ollie and found I was in a never ending loop even after it stated 100% and then waiting some. However by using the back button, then removing Ollie from memory and then restarting he decided to obey me some of the time.
There are tutorials to guide you through control of Ollie, maybe it was my age but it was something that never quite gelled in my brain.
The App does have different settings for indoor and outdoor use and it is possible to limit his speed.
The press release claimed that there were four Apps but I only found one which for me was enough to test him if you were a serious user I suggest you should look deeper.
A video is available on this link https://www.gosphero.com/ollie/
Ollie is available on the link below for £79.99 with free delivery.
http://www.amazon.co.uk/gp/product/B00N2XS4AK?ie=UTF8&tag=gadge0a-21&linkCode=as2&camp=1634