Sennheiser Urbanite XL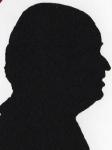 Sennheiser is one of the few affordable brands sold in top end shops whose diet normally consists of brands costing a great deal more. However do not think of Sennheiser as a cheap brand as they are not and the quality is good.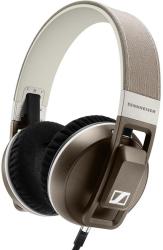 click image to enlarge
For those looking for a good quality set of headphones at a price that is not 'cheap' but still affordable then Sennheiser is a brand to check out.
These are over ear offerings – however Sennheiser also do on ear – and there is 3cm of movement in each ear, not as with some a flimsy band but a solid internal movement backed up with a solid rubberised band.
Unlike a lot of headphones that twist and collapse – to enable transportation – these are solid as is the box they come in which is fitted to allow the headphones to slot in. There is also a drawstring carry bag for the occasions when size/space matters.
The 1.15metre flat lead is detachable from the left earpiece. It has the normal play/pause back and forward controls useful when playing music from your SmartPhone. These were designed for 'i' devices but work fine for Android phones as well as MP3 players and even conventional audio systems.
For static units you may find the length of the lead a little movement restricting.
From the end of the earpiece to the top centre of the headband is 20cm this does not vary greatly when the 3cm adjustment is applied as the movement is within the frame.
The earpieces are 9cm round and can fold in on themselves for transportation but while the lead can remain in place it is possibly easier to remove it.
As stated the lead is flat so far less likely to knot up when not in use. The minimum transport size is 18x9x9cm.
The outer side of the headband is covered in a weaved material and the inside is a slightly spongy cream rubberised material. This gives follicle lacking individuals some protection but those who wear headphones on the top of the head may find they can encourage sweat when worn for long periods.
I often get chastised by readers for not going on at length about sound quality. If there was anything wrong with it I would.
Sound is very subjective; there is a good range with adequate bass without hammering you into submission.
Anyone using these to play MP3 sounds is already playing crippled music as even reducing that from CD quality cuts the sound file in approximately one tenth size so with little spare in a .WAV file the reduction must lose quality and more importantly range so the easiest compression loses the high and low end frequencies.
I would suggest playing a tune with a good range of sound from a CD on good audio equipment and then playing the same tune made into an MP3 file, even moderate headphones will tell the difference.
The Sennheiser Urbanite XL are available from the links below for £199.99 with free delivery.
http://www.amazon.co.uk/gp/product/B00M1TSBPE?ie=UTF8&tag=gadge0a-21&linkCode=as2&camp=1634