A Golden Wake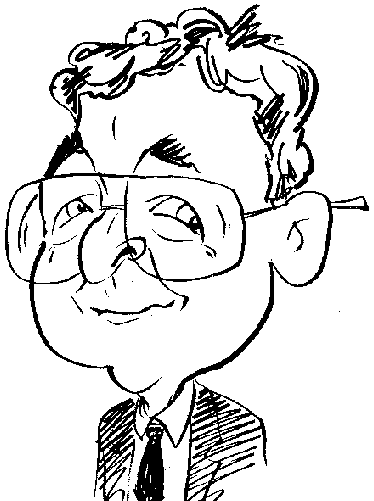 Review controls
A trip back in time, both in the style of game play and the period setting, takes you off to America for this next title.
Developed as the result of collaboration between Grundislav Games and Wadjet Eye Games, is A Golden Wake. This is a retro-styled adventure game that is set in America during the period that is known as the Roaring Twenties. However, rather than the more popular locations of New York and Chicago associated with this period, the game takes you off to sunny Florida at an early stage of its development as a residential and tourist attractive.
As usually with a Wadjet Eye game, this particular title foregoes the use of flashy, photo-realistic graphics. Instead it harks back to the days when adventure titles from Sierra, LucasArts and Revolution were all the rage. While the block graphics, and characters that only move in straight lines, might take a little getting use to, the storyline and puzzle aspects of the game are its driving force of this point-and-click adventure.
Before embarking on this adventure you can select various options which tend to concentrate of the game's dialogue of which there is plenty. You can opt to have the dialogue delivered by voice only, displayed as subtitles only or a combination of both. This dialogue will be delivered by static talking heads which each possesses their own voice actor. As these actors tend to have distinctive voices, you only really need the talking heads to know who is speaking if you have selected subtitles only. Included on the Settings page is an option to view the achievement awards you gain throughout the game.
In this game you take on the role of Alfie Banks who starts off as the favoured employee in a real estate firm based in New York. Favoured that is until other employees gang up on you and frame you for purloining prospective leads documents. As a result you are fired and so decide to leave the winter weather of New York behind for the new prospect that appear to be opening up in the real-life location of Coral Gables, a Miami suburb that experienced an unprecedented real estate boom in the 1920s.
Along with basic, chunky graphics and static talking heads, the games interface features an inventory bar and menu options that remain concealed at the top of the screen until the area is invaded by the mouse cursor. Included among the menu options are those to save, load and quit the game. Game controls are kept to a minimum as you indicate your point of interest with the mouse cursor and use the left and right mouse buttons. Your mouse cursor will highlight relevant labels of items and characters as it touches them in a scene. The left button is use to move around, select from conversation topics plus access the inventory and menu options. The right mouse button can be used to interact with items whether in the various scenes or when solving one of the game's puzzles.
As mentioned dialogue plays a major part of this game. There are numerous long bouts of conversation between your character and others in this game. A left mouse click will move you through each section of the dialogue and, while you can cut sections short with a mouse click, it is often best to listen to every section so as not to miss a clue. A topic list will appear once a subject has run its course enabling you to discover more information. It can be an advantage to explore every topic of conversation.
While the game goes allow you to explore certain areas or communicate with others, sometimes relevant objects or tasks will only become available once other important actions have been completed. One example of this that occurs early in the game involves selling homes to various characters. They will only become responsive to you when you have gained their attention by option for specific topics of conversation in a certain order.
When you need to move between different locations, an Exit to Amp option will appear. This map will display icons representing the locations that are currently available. By selecting one you will be instantly transported there which will cut down on the walking and later driving once you have received the reward of a car for your good work in selling real estate.
The game covers four chapters with a prologue. The game covers the years from 1921 to 1929 and takes in actions such as a bank robbery, wing walking and an illicit still plus visits to Havana and the Everglades. A Golden Wake will not appeal to those who like plenty of action but it is more for those would like to immerse themselves in completing tasks and solving puzzles as you character changes occupations.
Available for purchasing online, this game is priced at $14.99. My review is based on the Windows version of the game with Mac and Linux also supported.