Redemption Cemetery Times Two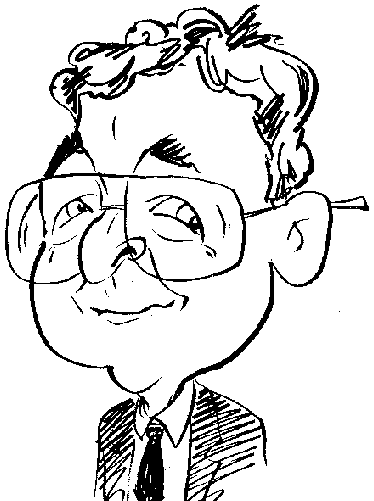 Review controls
Redemption Cemetery is a series of Hidden Object Adventure games, currently standing at five, published originally by Big Fish Games. Focus Multimedia has taken two of these titles and bundled then together in a single package which is priced at the company's usual £10.20 level.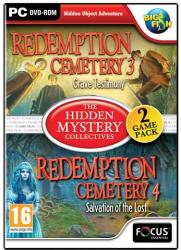 click image to enlarge
The first of these two titles is Redemption Cemetery: Grave Testimony. The game's opening sequence which is replayed whenever you start the game (you can skip this intro with a mouse click) has a distinct Roaring Twenties flavour to it with gangsters, shoot-ups and machine guns all featured. As the only witness to this slaughter of over a dozen victims, you are quickly captured by the gang and taken to the local cemetery, over the river, to be buried alive.
At the point the game takes a definite twist as you escape from your underground tomb and are met by the ghost of one of your execution party. He offers, as a kind of redemption, to take you back to where this episode began with the abduction of a young woman. And so this Hidden Object Adventure game begins as you try to aid this woman and help others in order to escape from this predicament of being trapped in a sort of netherworld.
You have the usual options of making adjustments to the volume levels for background music, sound effects and spoken dialogue plus whether to play in full screen mode and use a custom or system cursor. Three levels of difficulty are available as you select from Regular, Hard or Expert. These levels have different recharging rates for the Hint and Skip features while Regular also provides helpful sparkles to identify active areas for further investigation.
To assist you in your game playing action, you will have a Mystical Crow who can retrieve items that might be out of your reach. In order to activate this crow by changing it from a stone statue into a living creature, you will need to find one of the special runes that appear in appropriate scenes.
This crow sits in the lower left corner of the screen next to the inventory that holds the various possessions you have collected or been awarded for completing certain tasks. When necessary you will need to drag the item from the inventory to the relevant spot in the scene and, in some cases, you will need to be fairly accurate with your positioning. From time to time items in the inventory will need to be combined before they can be put to some purpose.
On the right of the inventory is your diary, which automatically records your progress and glows whenever a new entry is made, plus the Hint feature which changes to the Skip feature when you need to solve one of the numerous puzzles that form part of the game. Generally these puzzles are used to block entry into another area. There is a variety of puzzles, some more challenging than others, with often more than a touch of originality.
Hidden Object game play shows some variety in that you are sometimes presented with silhouettes while on other occasions you will need to find the items listed in text format. In the case of the latter, some of the items will be in a different colour to indicate that an additional action will be required before they can be selected. When faced with silhouettes, the items will be linked in a sequence with each one unlocking the next object in the chain.


When you meet up with the other characters in this game, they will appear as overlaid videos with real actors delivering their dialogue. This dialogue will also appear in text format at the bottom of the screen. There is an option to skip these dialogue sessions on an individual basis but they do help with the story line.
Salvation of the Lost opens with a late-night journey on a tube train. But this is a tube journey with a difference as there are no stops until you reach the end of the line and the ghostly passengers disembark. You find yourself in the Redemption Cemetery of the title. Here you are trapped until you have helped restless souls find peace.
Although the basic game adjustments, such as volume levels and full screen mode, remain the same as those in Grave Testimony, the three difficulty modes are renamed as Casual, Advanced and Soul Savior but the actual features remain the same. Other differences in the make-up of the game make an appearance as you set out on your task of helping the restless souls.
Your helpful companion changes from a crow to a raven which is activated by the elements of Water, Fire, Earth and Fire. These are granted to you by those you help. Each of the individual elements needs to be powered by completing a mini-game involving matching tokens. Also providing you with assistance is a map indicating your current position and where tasks need to be completed. The map can also transport you between locations.
The raven and map sit alongside the inventory holding the items in your possession. When needed the items can be merged together to create a tool you require to complete a task. A notebook, recording your findings, and the Hint/Skip features are at the opposite end of the inventory.
One major difference with this title is that the various characters you encounter are not video overlays. Instead they are animated graphic figures with real actors providing the spoken dialogue which is duplicated as on-screen text. The game does not unduly suffer from this change in the presentation of the characters. In fact I only noticed this change after playing the game for a while.
Although the number of Hidden Object sessions is slightly less, you still get the same variety of styles using text lists with different colours and silhouettes. The various puzzles are challenging but not quite as inventive as those in Grave Testimony.
Both these titles have sufficient content and are challenging enough to keep you fully occupied for many long late night playing sessions. The graphics, animations and sound effects are well up to standard although I did notice a slight delay as you move forward between scenes.
Priced at £10.20, the two titles require a 1.6GHz process with 1024MB of RAM, support for DirectX 9.0 and 1800MB of hard disk space.
http://focusmm.co.uk/shop/The-Hidden-Mystery-Collectives-Redemption-Cemetery-3-4-pr-2014.html