A Bigger Jar of Jam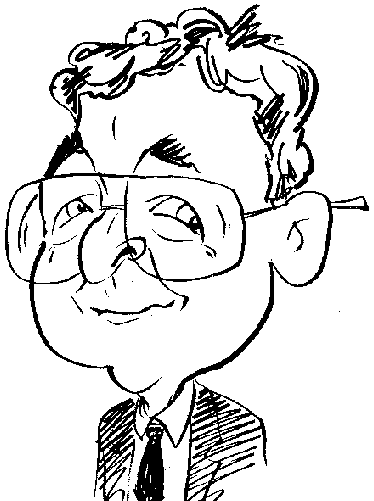 This is not a case of "Jam tomorrow" as offered in Lewis Carroll's "Through the Looking Glass and What Alice Did Next". Instead it is, in fact, Jam today as HMDX adds another device to its series of Jam portable speakers. This is the Jam Plus which, as you might suppose from its title, is the slightly larger sibling of the company's original Jam device that I reviewed last year.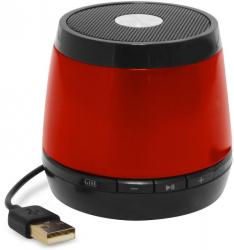 click image to enlarge
The Jam Plus device is a Bluetooth speaker which adopts a barrel shape as it rises to a height of 8cm from a base with a diameter of 8cm. Living up to its Jam designation, the product arrives packaged in a container than could easily be mistaken for a jam jar. The resemblance to a jar of jam is enhanced by the various colours schemes used for these devices. You have a choice of blue, red, grey, pink or purple for this device. Included with the Jam Plus speaker is a micro-to-standard USB lead measuring 21cm for when you need to charge the unit's internal battery pack and a folded sheet of instructions displayed in various languages. One nice touch was that the USB lead was of the same colour scheme as the Jam Plus unit.
The body of the Jam Plus, as previously mentioned is barrel shaped. The outer shell is constructed predominately of plastic that has been treated to give the impression that there are sections of rubber and metal. The overall effect is not unpleasant while some of the colours will be more appealing than others. While this speaker is perfectly happy operating as a single mono device, it also has the capability to perform in partnership with a second unit to provide stereo output.
Located on the base of the Jam Plus is a slider switch. This can be used to set up the Jam Plus as a mono device or as part of a stereo partnership with an option to define which unit will act as the left speaker and which will cover the right audio stream. Along with this slider switch, the base of the speaker unit houses a power button. In order to activate or deactivate the power, you need to press and hold down this button for five seconds. A short burst of melodic sound will indicate when the relevant status has been achieved.
All the other controls featuring on this Bluetooth speaker are arranged along the front of the device near the base. Sandwiched between the battery status and Bluetooth indicators, running from left to right are the control buttons to decrease the volume level, play / pause, and increase the volume level. The Play / Pause button can also be used to disconnect the current Bluetooth pairing by holding down the button for five seconds. Although these buttons are a little on the small size, I found no difficulty in selecting the ones I required.
The battery indicator will display a solid red colour during charging and this light will disappear when the unit is fully charged. A slow blinking red light will inform you that the battery is running low. During pairing mode, the Bluetooth indicator will quickly flash blue. This light will change to a solid blue once a connection has been established. When you insert a lead into the Line In socket, the light will change to a red colour.
Tucked away out of sight at the rear of this Bluetooth speaker are connection sockets for the supplied USB lead when charging the device and a 3.5mm jack socket for connecting an audio source, such as an MP3 player, that does not support Bluetooth. Whenever an audio lead is connected to the Jam Plus Line In socket, it will automatically temporally suspend the current Bluetooth pairing that has been established. Remove the lead and the Bluetooth connection will be reactivated.
Setting up a Bluetooth pairing proved to be straightforward and quick with no password being required. Specific instructions are provided for pairing two speakers to a single Bluetooth aware smartphone or tablet. As I only had a single Jam Plus unit I was unable to test this set-up procedure and later the stereo performance of this Bluetooth speaker system.
However the mono performance was of a reasonable standard both in quality and volume output for a device of this size and in its price range. Even after nine hours of playing, the battery was still providing output from whatever device was connected to it. HoMedics is listed this product at £39.99 but I have seen it advertised at a lower price point than this figure.
http://www.hmdxaudio.co.uk/jam-collection/jam-plus-wireless-bluetooth-speaker.html