A Castle Game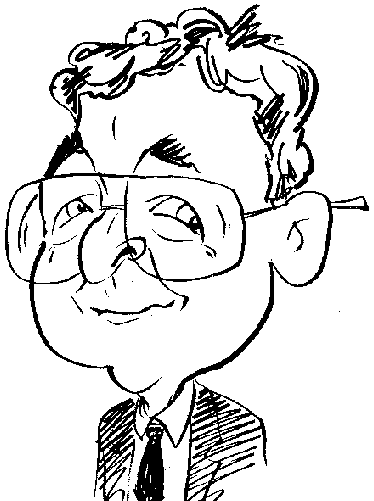 Taking its lead from a popular television series, this next game challenges you to discover who is responsible for murders based on classic novels.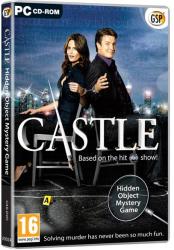 click image to enlarge
Castle is a Hidden Object Mystery game based on a popular American produced television series. The game, developed by ABS Studios and originally published by GameMill Entertainment, is now available from Avanquest as part of its GSP catalogue of titles.
For those not familiar with this television series currently available via a subscription based satellite channel and now in its sixth series, I should explain that this series is built around the partnership of a female detective, Kate Beckett, and the crime novelist, Richard Castle, as they bring together their individual skills to solve crimes in the city of New York. As the television series does not feature on my regular viewing schedule, I have no idea as to how closely the game follows the style of action and the representation of the main characters. As a result I shall concentrate on how the game plays in isolation and not how its follows the path of the television offering.
When setting up your game profile you can adjust the volume level for both music and sound effects. This does not included any spoken dialogue as this does not feature in this game. You can opt to play in full screen mode and use a custom cursor. Two levels of difficulty are available as you select from Rookie or Veteran. With the former you have a quicker charge for the Hint and Skip features plus helpful sparkles. The later has no sparkles and takes longer for the Hint and Skip features to charge after each use.
The game's developers have opted for a photorealistic style of view for the various scenes that are overlaid with fairly static characters when necessary. The bottom of the screen area holds the different tools that are at your disposal. Occupying a central position is the inventory holding the items you pick up or are rewarded with for completing Hidden Object scenes. When an item is required for a particular task, both the task and item will be clearly highlighted so you are under no illusions as to what is required. This approach is duplicated in other areas throughout the game. The inventory will also automatically combine items in order to create a tool you will need later.
To the left of the inventory are links to your map and murder board. The map displays thumbnails for the locations that are currently available for visiting. You will be instantly teleported to whatever location you select. The murder board stores details relating to the victim, suspect, witnesses and evidence. Both links will flash to indicate they are worth while checking out before continuing.
Situated to the right of the inventory are the menu and Hint features. You will need to allow the Hint feature time to charge after each use. From time to time a telephone will appear and ring on the right. When this happens you will receive messages from other member of the team with updates. Generally these messages contain an instruction to visit a particular location.
The game opens with a tutorial to help you get started. This tutorial will cover the various tools and the different mouse cursors that indicate when particular actions can be carried out. This cursor cover such tasks as moving between scenes, examining objects and select an item for storing in the inventory.
Overlaid windows are used when you need to zoom into a particular area or object and when holding one of the many conversations that occur. These conversational interludes are conducted entirely in text format with headshots being used to show who is actually delivering the dialogue. There is an option to cut short any conversation without being handicapped too much.
The game contains a number of Hidden Object scenes easily identified by an outbreak of sparkles. Once selected, you will be presented with a full screen view of the current scene with a list of items that need to be located. Any item in the list that is coloured yellow will require additional actions before it can be located. There is also an option to switch between the list and one showing silhouettes. You can switch between these views as often as you like. Once all the items have been located, you will be rewarded with one of the located items.
Rather than limit you to using your investigative skills on a single murder, you have to track down a serial killer who becomes known as the Hard Cover killer. This naming comes about because the murderer uses classic novels as the inspiration on which to base the murders. As you investigate each murder or attempted murder, you will gather evidence which tends to point towards a prime suspect who will need to be interrogated. This sequence involves matching the evidence with the location where it was found so that the relevant questions can be asked. The locations are linked together within a web-like arrangement.
As well as Hidden Object sessions, evidence gathering and interrogation interludes, you will need to solve a range of puzzles. These puzzles vary in complexity, style and relevance to the associated task. None are particularly visually impressive but are reasonably challenging. Overall the puzzles are the main attraction of this game.
As I mentioned earlier, the television version is now being broadcast in its sixth series which makes me think that the television version has more to offer that the game implementation which really failed to excite or grab my attention. Priced at £10.20, the game requires a 1.2GHz processor with 256MB of RAM and 300MB of hard disk running Windows XP and later.
http://www.gspgames.co.uk/games/castle-501211?meta=hiddenobject