Jewel Keepers: Easter Island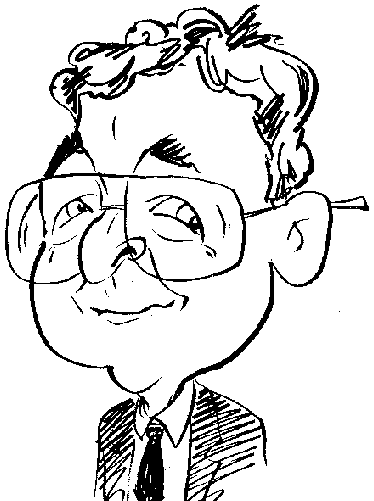 Even before I had the opportunity to get into this next game, I had received an email announcing a price drop for this Match 3 offering.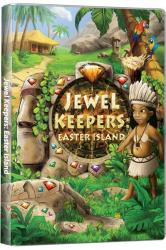 click image to enlarge
Developed by NordCurrent and available as a download from Avanquest's GSP game catalogue, Jewel Keepers: Easter Island is a Match 3 title. Profiles can be set up for three different players with adjustable volume levels for rather distracting and repetitive background music and sound effects plus whether to play in full screen mode or not. Only one level of difficulty is available and the game's developers have taken the decision to limit the help on offer to a brief tutorial at the start of the game. While this is suitable for more experienced players, I feel more help should have been beneficial for the novice player who might otherwise struggle to understand what is involved in completing this game.
The game does have a background story of sorts. This is broken up into sections which are revealed as you make progress through the game by completing a range of Match 3 layout grids. The story element is made up of illustrations with printed text and deals with the exploration team lead by Professor "H" along with his granddaughter Ivie and his assistant Joel. They are responding to a mysteries letter asking for help on Rapa Nui which is the old name for Easter Island. There is no clue given as to what the problem may be but you are informed that arranging stones correctly will result in assistance being granted by the spirits of this ancient island.
The various grids making up the Match 3 element of this game are based on rectangular layouts. You need to ensure each grid is totally coloured gold by making the required groups of three or more similar tiles by switching the position of two adjacent tiles. These tiles then disappear and are replaced, in most cases, by other tiles falling downwards.
I say in most cases because the grid layouts often contain cells which are blocked until all the rest of the grid is coloured gold with the result that a cell can become unoccupied if positioned beneath a blocked cell. Once all the available cells have been coloured gold then the blocks disappear and will need to be coloured gold in order to complete the grid. The use of these blocked cells does add an extra level of difficulty to the game.
As well as the normal tiles and the blocked cells, the game also features a number of power-ups. In some cases these power-ups appear randomly while others are rewards for your performance. By creating groups with more than three tiles or groups that consists of different coloured tiles you will receive a power-up. In some cases this power-up can be used individually or in a group with two other similar power-ups.
With an individual power-up, it will turn all the occupied cells to gold either horizontally or vertically. A group of three power-ups will have a similar effect both horizontally and vertically. There are also power-ups that act as an automatic time bomb or one that can be manually activated to affect the surrounding cells. Earlier I mentioned that some cell can become unoccupied. These cells can then filled by adjacent tiles to help create groups and turn cells gold.
With all the action going on as you deal with power-ups, create Match 3 groups and colour the grid with a gold coating, you may not notice a bar running just beneath the grid. This bar is the timer element of the game. The grid must be coloured gold before this bar is emptied. Fortunately by creating groups the bars content is replenished but it is advisable to keep an eye on it otherwise you will need to replay a particular level. If you reach a situation where there are no further moves then the level will need to be replayed.
The game is divided into four quarters represented by a circular mosaic type display. The successful completion of each grid will see an additional piece added to the mosaic. After the completion of each quarter you are then rewarded with more of the story as the Professor's expedition progresses.
If you are a fan of Match 3 game play then you will probably enjoy the challenge of Jewel Keepers; Easter Island. The game has just over 40 layouts which need to be completed which does seem a rather small number for a game of this type. As I mentioned earlier, the price has been reduced Originally listed at £10.20, this game is now available at £7.99 which might help sway your decision as to whether to purchase this title or not. You will need to be running a 800MHz processor with 256MB of RAM and 200MB of hard disk space running Windows XP and later.
http://www.gspgames.co.uk/games/jewel-keepers-easter-island-501325