The Living Mountain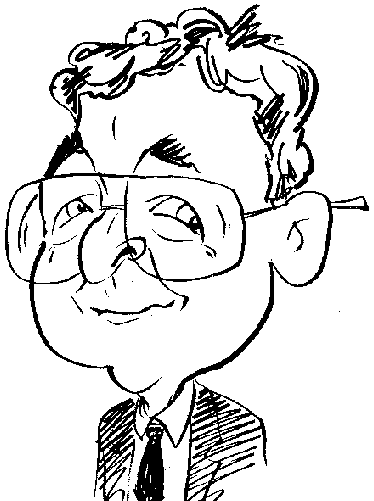 Amaranthine Voyage: The Living Mountain is the follow-up title to the first Amaranthine game which dealt with The Tree of Life. Do not worry if, like me, you missed the first offering as the Living Mountain is entirely self-contained and requires no previous knowledge of the first game. However your role will remain the same as you take on the mantle of Professor Burns who has now returned to the classroom while still trying to convince the populace at large that the tales of The Tree of Life actually happened.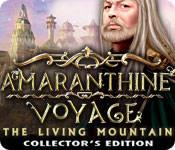 Available in Collector's Edition format, this Eipix Entertainment developed game comes with a number of bonus items including the integrated Strategy Guide that can come to your rescue if you get stuck. Some of the bonus items, such as Pictures, are available immediately while others only become available as you make progress in the main game or are held back until the main game has been completed. In a couple of cases, that's the Souvenir Room and Biscuit Hunt, require you to have completed the bonus game before you can gain access to these items.
The game's introductory sequence makes a point of stating that this offering benefits from sound being turned on for a more encompassing experience. You have the option to adjust the separate volume levels for music, SPX and spoken dialogue with the latter having its own built-in test facility to ensure you can hear what is being said. Other options include playing in full screen mode with high resolution and a custom cursor.
When playing the game you have a choice of four different difficulty levels depending upon your skill capability. As usual Casual level gives you a faster charging of the Hint and Skip features plus plenty of helpful sparkles, no penalty for over-indulging in some indiscriminate clicking during Hidden Object game play, pop-up helpful messages and a map that shows areas of interest and where current objectives are located. Expert level is slower at charging and has fewer sparkles. There is a penalty of over use of the mouse. Helpful messages are retained but the map no longer indicates areas of interest.
The aptly named Insane difficulty level is even slower when it comes to charging and offers no helpful sparkles or other messages. The map feature is just that with no indication of what might be of interest or hold the objectives. There is also a penalty for wildly clicking of the mouse in the hunt for Hidden Objects. Finally, with Custom mode, you can cherry pick from various features by selecting those you want. In some cases there is a slider bar to adjust the potency of certain features. Rather than restrict you to a single level, the game allows you to switch between levels during the game.
While not immediately obvious, especially for those who did not play the original title, your in-game persona of Professor Burns is a woman. This is somebody who writes on the blackboard with her right hand but then switches to her left hand when checking her students' written work. This is not such an unusual skill as I can remember a head teacher who was left handed but used his right hand when teaching Italic handwriting.
You receive a visit from a Mr Ferguson whose son has gone missing. As the police have shown little interest in searching for him and you know him, you agree to search for him. An optional tutorial is available during this introductory sequence and this will cover the different types of cursor, basic tasks and the screen layout. The cursors are of the standard type indicating when you can examine, pick up, move or have a one-sided conversation with another character. In the case of the latter, a talking head with moving lips is displayed.
The various tools at your disposal are arranged across the bottom of the well-drawn scenes. Situated on the left is your journal which records your discoveries and has a section dealing with the objectives you need to complete. Next to the journal is an access point to your achievements gained for attaining specific targets. Later this area will also become home to a dog called Bonnie who can help gather items out of your reach.
A scrollable inventory bar appears next with its content being concealed until brought into view by the mouse cursor. The integrated Strategy Guide covering the main game's seven chapters plus the bonus chapter and location of some special items sits alongside the inventory. There is still enough room for the game's developers to squeeze in a Map, Hint feature and, once located a bow and arrow which will be needed from time to time. When using the bow and arrow you will need to hit moving red dots.
You will be required to move backwards and forwards a great deal between locations. Fortunately the map is the type that will automatically transport you to different locations. As well as the various items you will need to complete tasks (some hardly logical). You also need to be on the look out for some other objects concealed within scenes. You need to collect dog biscuits and fairies. There are 48 dog biscuits and 20 fairies that can be collected. Generally I found the dog biscuits easier to locate.
Hidden Object game play switches between silhouettes and a printed list of items to be located. Some of the items in the printed list will be coloured red to indicate that you will need to carry out a task before they can be located. With either type of Hidden Object game play, there is an option to switch to Bubble Shoot action as an alternative to finding objects. Once all the listed or silhouetted objects have been located, you will need to solve a cryptic clue for an additional object which will become your reward.
Although perhaps not appearing as frequency as some other games of the genre, The Living Mountain puzzles are varied and generally challenging. They are also of a style that fits the game and its magical environment.
While there was nothing wrong with the story plot, it failed to really draw me into the game or hold my full attention despite the game's great graphics and special effects. I downloaded the game from the Big Fish website where it is available for £10.80. System requirements call for a 1.4GHz processor with 1024MB of RAM and 1456MB of hard disk space running Windows XP and later.
http://www.bigfishgames.com/download-games/25738/amaranthine-voyage-the-living-mountain-ce/index.html