Making Matches to Solve a Crime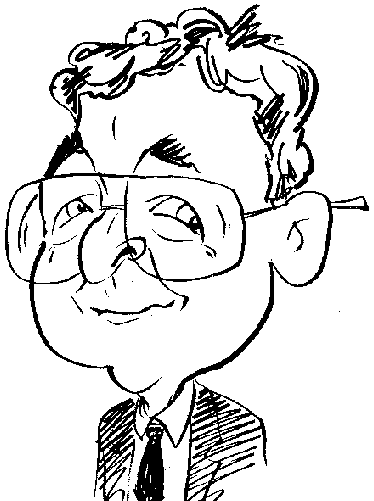 Why would some unknown person murder a travelling opera singer? It is up to you to solve the crime by playing a series of Match-3 boards.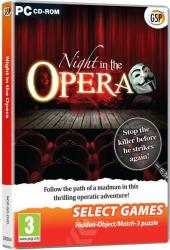 click image to enlarge
Combining elements of Adventure, Hidden Object and Match-3 game play is Night in the Opera which is available as part of Avanquest's GSP label. Described as a thrilling operatic adventure, the game revolves around the murder of Prima Donna Madame Agnes who is a travelling opera singer. On discovering the crime, Alfonso del Pino, the theatre director of the Opera sends for you to search for clues and discover the perpetrator of this dastardly crime.
Along with the usual options of adjusting the volume level of the background music and sound effects plus deciding whether to play in full and wide screen mode, you can opt for either Timed or Relaxed mode of action. As you might expect the former option gives you a time limit to complete the various Match-3 boards that need to be completed. Failure to do so within the time limit means that board must be replayed until it has been completed. Relaxed game play means no time limit but you do miss out on money gained for a quick completion of a board. You are not allowed to switch between modes mid game.
Your investigation starts in the theatre's Hall when you can take advantage of an optional tutorial. This will explain about the different types of cursor indicating when certain actions can be performed. The tutorial will also cover the various tools available from the main Adventure screen. Your inventory will run across the bottom of the screen along with the Hint feature. Positioned in the top corners are your journal which automatically records your discoveries and a Help option which is location specific. There is also a Store option but more of this a little later.
From the Hall you can visit different rooms as they become available to you. These rooms are those of the dead Diva, theatre director, Baritone, Soprano, Impresario and a music room. While most of these rooms will contain clues, tasks and Hidden Object scenes, the music room's main purpose is to store the operatic recordings you receive and allow you to play them on an old-fashioned record player.
Hidden Object scenes are indicated by floating yellow music notes. These scenes follow the standard pattern of presenting a list of objects which can be located in the attached scene. If any item in the list is coloured red then an action will be required before it can be located. For example you might need to open a drawer or combine two objects. You will receive a reward for completing each of the Hidden Object scenes.
Taking up a hefty chunk of this game playing time is the Match-3 element. You will need to complete 63 increasingly complex levels of Match-3 game play. Each board offers a different set of challenges as you need to achieve specific targets such as collecting objects, clearing areas and removing blockages while dealing with tiles of differing types as you create groups of 3 or more similarly embellished tiles. In some cases tiles will need to be included in a match more than once for them to be removed while police tape and sealing wax add extra layers of difficulty.
At random stages during the game, bonus characters make an appearance during Match-3 action. These characters are named as Kaleidoscope, Wizard, Magician and Detective. They can provide their own brand of assistance once they have been collected in a match of three or more of the same character.
Depending upon the points you gain for completing each board, you will earn money that can be used to make purchases from the previously mentioned Store. For example you could purchase sprays, scissors, gloves, hammer and bombs to mention some. Each of these tools can be used to perform a specific task such as cutting the police tape, smashing sealing wax or swapping two tiles. These tools become available as you progress through the levels and you can purchase up to nine of each type depending upon your current cash balance.
The Adventure part of the game, with some puzzle solving, is fairly basic while any conversations are in text mode only. The Hidden Object scenes are reasonable with no penalty of over-excessive mouse clicking to avoid waiting for the Hint feature to recharge. However the game is more likely to appeal to Match-3 fans especially those who enjoy difficult challenges. Priced at £10.20, Night in the Opera requires a 2.0GHz processor, 1024MB of RAM, 188MB of hard disk space and support for DirectX 9.0 running Windows XP and later.
http://www.avanquest.com/UK/software/night-in-the-opera-500445