Tackling Kaschey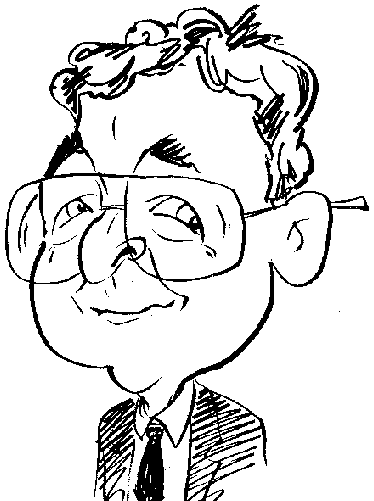 Originally published by Alawar and now available on the Avanquest GSP label, The World's Legends Kaschey The Immortal is a Hidden Object Adventure game. Based on an ancient Russian storyline, the game opens with a narrated introduction that involves a magic mirror, a beautiful woman and an evil sorcerer. As you might suppose the evil sorcerer is the Kaschey of the game's title and he is in the market for a wife.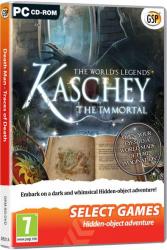 click image to enlarge
This game opens as Kaschey, using his magical powers, kidnaps and spirits away the royal Tsarita. Her eldest son sets out to rescue his mother but he disappears as well. The second son then sets out on the same task but a similar fate befalls him. Now it is the turn of the third and youngest son to ease his father's unhappiness and rescue the queen and his mother. This is your role in the game.
The game's opening screen allows you to adjust various settings including the volume level for sound effects and background music plus decide whether to play in full screen mode. Actually the full screen mode isn't exactly that as there are wide black vertical bands at each side. There is also an option for Free Game but I shall return to that element a little later as there is nothing available with this aspect at the start of the game.
You have a choice of playing in three difficulty modes. You can opt for Casual mode with highlighted active zones, an optional tutorial and faster recharge of the Hint and Skip features. For a more challenging task, the Advanced mode does away with highlighted active zones but retains the optional tutorial while taking longer over the recharging of the Hint and Skip features. As its title indicates, Hardcore mode is for the more experienced player as there are no highlights, Hints, Skips or a tutorial. You are totally on your own.
The optional tutorial will introduce you to the different types of cursors that appear at relevant points during your explorations. These cursors include a pointing finger, magnifying glass and walking feet. Running across the bottom of the screen, when in Adventure mode, there is your journal which records your actions and discoveries. A concealed inventory appears when the mouse cursor invades its area and the Hint feature in the shape of a silver plate is also available. If the Hint just involves a directional pointer then no charging will be required.
A Hidden Object scene will form part of the tutorial. Generally there are two types of Hidden Object scenes. You will either have to discover all the items in a list or find a specified number of a particular object, such as a number of keys or swords, with the total required being reduced as each one is found. In the case of a list of items, which is used during the tutorial, most of the items will be listed in white but some could be coloured green or an orangey-yellow. If the item is coloured green then it will have been broken into parts which you need to located and joined together. An additional action, it could be moving a curtain or opening a box, will be required to reveal an orangey-yellow item.
Some Hidden Object scenes are repeated and when this happened previous actions will be reflected when you return to the location. In certain cases you will need to leave a Hidden Object scene unfinished in order to collect a tool you will need to reveal an item. Generally this works well although there were some occasions when I needed to repeat this action several times before I could successfully return with the tool in my possession.
As you complete each of the Hidden Object scenes you will be rewarded with one of the items which is then added to your inventory. Furthermore, if the Hidden Object scene is based on a list of items rather than just a specified number of a particular item, then the scene will be added to the Free Game available from the opening screen that I mentioned earlier. The scene can then be replayed as many times as you like.
From time to time you will meet other characters, some human and others definitely not, with whom you can have conversations. These scenes are conducted in a dream-like environment with a misty frame. The dialogue is restricted to a text format with each section appearing following a mouse click. An option is available to skip each scene rather than forcing you to click your way through.
A great deal of moving backwards and forwards will be required to complete this game. You will also need to solve several puzzles that appear throughout the game. Often checking your journal will help provide a clue as to what is required for some puzzles which are generally innovative and some were brand new to me.
The game's graphics are reasonable although nothing exceptional. Backwards music and sound effects are suitable for this time of game. The lack of real voices for the conversational interludes was a disappointment and I never really felt as if I was being totally immersed into the story line. What didn't help were the occasional waits as the next section of the game was loaded, while not excessive, the breaks were just long enough for you to take the opportunity to take a break from playing.
Priced at £10.20, this game requires a 1.8GHz processor, 512MB of RAM and 490GB of hard disk space running Windows XP and later.
http://www.avanquest.com/UK/software/the-worlds-legends-kaschey-the-immortal-500446