The X-mini Uno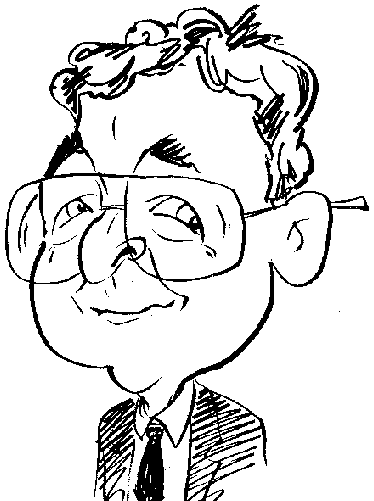 Review controls
Sometimes follow-up products arrive quickly but in this case there was a gap of years between my look at speakers from the same family.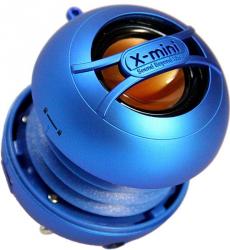 click image to enlarge
About three years ago I took a look at a product that had been developed by XMI PTE, a technology driven company that was based in Singapore. The product in question was a small, capsule-shaped speaker that went under the title of X-Mini™ MAX II. If memory serves me correct, I was reasonably impressed with the build quality and general performance of this speaker which could link to various audio devices via a standard audio lead with a 3.5mm jack plug. The reason for this reminisces is the arrival of another member of the X-mini family. This new offering is entitled the Uno and it is classified as a casual speaker.
Speakers, such as the MAX II and the Uno plus numerous competitive offerings, have been designed to boost the audio output from the mobile devices we use store our digital media to entertain us on our travels. With such a speaker in operation, you can let others hear the music on your smartphone, MP3 player or tablet.
My first impression on unpacking the Uno was surprise as I realised that this product did not support Bluetooth. As with the X-mini MAX II, you are limited to using the headphone socket and an audio lead for making your connection between the Uno and the audio source device. I shall return to this aspect a little later.
Unlike the original X-mini MAX II, which split into the left and right speaker units, the Uno, as its title indicates, is a single unit. In appearance, as it is packaged in its box, the Uno has a resemblance to a mini accordion with a plastic top and bottom elements joined together by the rubber concertina section. In this state, which is used for when the speaker is delivering its audio, the Uno has dimensions of 60 x 75mm (Diameter x H). When not in use, the Uno's top and bottom sections can be brought together and fastened with a slight twist. This will reduce the height of the Uno to 47.5mm, making it easier to fit into the soft, draw-string pouch that forms part of the package.
The Uno is powered by a rechargeable battery that is rated at providing up to 20 hours of listening time from a single charge. A micro-to-standard USB lead is provided for charging the battery either from a computer or the mains if you have an appropriate USB adapter plug. This USB lead also has an off-shoot lead with a 3.5mm jack plug for connecting to an audio source device.
A second lead with a 3.5mm jack plug is provided. This is a 9cm lead which is permanently attached to the base of the Uno where it is stored in a channel running around the base. Due to its extremely short length, it is best suited to daisy chaining Uno units together in a sort of Buddy system. However this could be an extensive way of boosting the output from your mobile device.
A third option for a wired connection is available. The Uno has a socket which can be used with your own audio lead for setting up a link to an audio source. However this method did cause a problem. It took a great deal of trial and error when inserting the plug into the Uno before I was able to get any audio output. Several different leads and various audio source devices were tried and all suffered from the same effect. The problem did not occur when using the permanently attached 9cm or the USB lead which did not need to use the 3.5mm socket on the Uno.
When I managed to get the positioning of the jack plug into the Uno socket just right, the audio quality, delivered by the unit's new ceramic driver and 2.5W speaker was reasonable and would be adequate for a small room. If this product has been released alongside the X-mini MAX II back in 2010 then it would have been better received. Today, with the quality of competitive products and the lack of Bluetooth connectivity, the X-mini Uno could well struggle to make an impression with its price point of £39.99.
http://store.x-mini.com/categorylisting.aspx?id=e2ed667e-95dc-4639-90f2-95aba69217de