Weird Park Scary Tales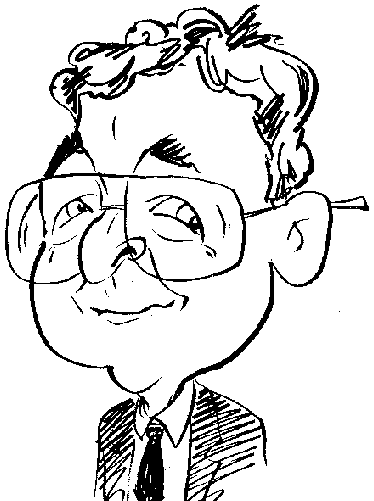 Adding to its series of Weird Park titles, Alawar sets you the task of rescuing children trapped in various Fairy Tales.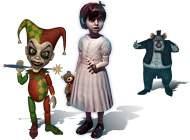 It all begins with a night-time car journey. There you are driving along with loud music blaring out of the radio to ensure you do not drift off to sleep while at the wheel. Shortly after passing a sign for Fair Gate Town your concentration is broken as a young girl appears in the passenger seat and speaks to you. Following the resulting car crash, you recover consciousness to discover the girl has disappeared and you wonder whether it was just a dream but the discovery of an old teddy bear on the car's passenger seat makes you think again as you wonder whether you are loosing your mind or maybe some evil force is at play.
This is your opening introduction to a new title in the Weird Park saga from Alawar Games. Entitled Weird Park: Scary Tales, this game belongs to the Hidden Object Adventure genre. Spread over 59 locations with 26 mini-games and 18 Hidden Object areas, the game can be played in either Casual or Expert mode. With the former you get a quick Hint recharge and sparkles to indicate interactive areas while the latter takes longer for the Hint feature to recharge and, apart from Hidden Object scenes, does away with sparkles.
An optional introductory tutorial will lead you through some of the game's concepts. As usual with games of this type, your cursor changes shape to indicate when certain actions are possible. For instance, a magnifying glass appears when you can move in for a closer look at an item or area while a pointing finger means an item can be collected and added to your inventory.
Across the bottom of the screen is an inventory which remains concealed until you click on its handle. To the left of the inventory is your journal which automatically records important information. Later in the game, when a certain amount of progress has been made, a section on various fairy tales will be added. These fairy tales play an important part of the game and include Cinderella, Peter Pan, Red Riding Hood, Nutcracker, Rapunzel, Hansel & Gretel, The Tinder Box and Aladdin. The Hint feature, in the form of the teddy bear mentioned earlier and a balloon which slowly inflates after each use of the feature, sits to the right of the inventory. While the Hint feature can be used to indicate what to do next (directional hints do not deflate the balloon), its main function is to help with Hidden Object game play.
The Hidden Object game play follows a fairly standard pattern. You are given a list of items which have been integrated into the current scene. You need to locate them with or without the assistance of the Hint feature which will encircle a random, yet-to-be-located item when activated. Occasionally one of the listed items will be in a darker colour indicating that some task, such as finding a key to unlock a container, will be required before you can locate that item. Once all the items have been located, you will be rewarded with one of them.
At the start of the game you will need to explore a fairly run-down house and the surrounding grounds. This building is, or perhaps "was" would be more accurate, the property of Louis the Clown, who makes regular appearances throughout the game in spirit form, along with his accomplice Mr Dudley the imp. A great deal of moving backwards and forwards between locations, including some underwater exploration using a deep-sea diving suit, will be required to complete various tasks. As mentioned earlier, the Hint feature will not need recharging if you are just given advice as to directional information.
Following appearances of Louis the Clown, who can materialise and disappear at will, and Mr Dudley, you learn that several children have been captured and turned into dolls that have been hidden in fairy stories. In common with the other characters in this game, all the dialogue is delivered by expressive voices. You will need to find the portals that give you access to the virtual worlds as you attempt to liberate the captured children.
Along with a number of linking scenes, which you can skip if you wish, the game has a number of mini-game type puzzles. Generally these puzzles are used as obstacles blocking the way to other locations. More often than not, these mini-games can be completed using a trial and error process which is lucky as there is no skip option if you are struggling with a particular puzzle. The puzzles are varied and can be challenging.
Weird Park's scenes are well-drawn using a storybook style with eye-catching animations. While the background music was not to my taste, other could find it appealing and you do get appropriate voices for the dialogue. Weird Park Scary Tales does live up to its title at various points and it will keep you enjoyable occupied for many hours. The game's specifications call for a 1GHz processor, 1024MB of RAM, 950MB of Hard Disk space with support for DirectX 9.0 running Windows XP and later. You can download a 60-minute trial version of the game from Alawar.com.