High Quality Downloads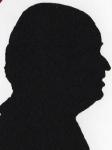 A while ago someone who knows more about audio than most, told me that the CD would become niche –like vinyl – I was unaware such a revolution was taking place, but it does mean that higher quality audio is now downloadable.
I selected four albums from the Linn and Universal offerings that have been remastered. I am told there are over 400 currently on offer. While my passion is Jazz there are some popular and a lot of classical with a few other genres available.
With MP3 downloads you may get a picture of the sleeve so your player can display it, with these you get the sleeve (printable format) and in some cases the booklet as well.
Duke Ellington Side by Side
I have an original recording of this so was able to compare the two. Certainly more at both the top and bottom of the ranges, an all together clearer sound which means something that was recorded some years ago sounds as if it has been just recorded. Certainly the nuances of a single cymbal touch come through as they never did.
Nine tracks with five of them giving various soloists a chance to shine by being a little longer. This was a very late recording by Duke released originally in 1999 and even here you can here the difference that the reworking of the tracks makes.
Diana Krall Quiet Nights
A far more recent recording but again you can notice the difference between what I had on a CD, not only in the voice but also in the guitar backing. Some may call it imperfections as the fingers move over the strings - it sounds real.
It takes a quality singer to do an album of ballads and slow tunes, few could pull it off, Diana is one of the few that can. For those who love orchestral backing you get your fill here. However the voice is the star the very distinctive tones of a lady who is also a very competent pianist. This has to be one of her best overall albums.
Twelve tracks and quiet unusually only one was not sung in English, certainly an album for that quiet night in.
Carol Kidd Nice Work
While I have some of Carols work this was not one so I cannot compare but I can say every note is clear to hear. Very different to the selection above – even when Carol does a ballad – her higher pitch means that a small group is where she sounds best such as the tracks here.
Nice work was first issued over 30 years ago and the remastering gives this a fresh zip that I never heard in earlier recordings. A total of 13 tracks give you some nice alternatives with a mix of orchestral and small group backing.
Gareth Williams Shock
This one is totally new to me a piano trio may not seem the best way to test high quality output but for me anyway as a lover of the piano I get certain things lost in a lover quality recording, the bass and drums are not there just to make up the numbers and only when you listen closely do you get the clear interactions between the trio.
Just over an hour of music and only two tunes known to me which means eleven tracks everything was new to me. Gareth Williams (piano and keyboards) and Ian Thomas (drums) are unknown to me but I have heard Lawrence Cottle (electric bass) before. So not only are the tunes but two of the three musicians new to my ears. Here was the one download –from the four selected albums- that also gave the booklet for you to print as well, surely something all albums should do.
The downloads themselves can be done with or without the help of the Linn downloader, I choose the former it is efficient and each album took around 20 minutes at 800KB/s which is about the best download speed that I get.