The Puppets Return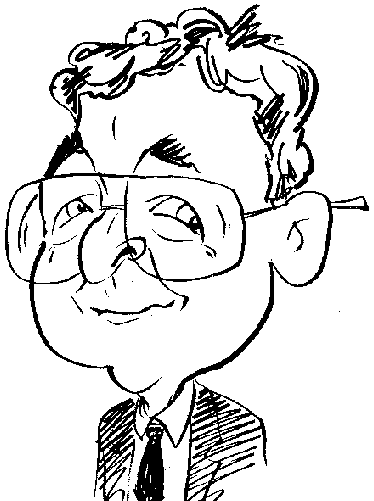 First came the Mystery of Joyville which was quickly followed by Souls of the Innocent. Now the third instalment of PuppetShow, which is subtitled Lost Town, has arrived to test your playing skills.

click image to enlarge
Originally developed by ERS Games Studio and published by Big Fish Games, PuppetShow 3: Lost City is now available from Focus Multimedia in Collector's Edition format. You will have immediate access to a Strategy Guide but the other bonus elements only become available once you have played the game to its conclusion. A bonus chapter becomes available once the main game has been completed with additional concept art, screensaver, wallpaper and music being the reward for solving the bonus chapter.
As with the first two offerings, Lost Town is a Hidden Object Adventure game where you take on the role of a Detective sent to solve the mystery of mechanical creatures and a missing child. With what can be best described as a mechanical opening, Lost Town offers you a choice of Regular or Expert playing mode with the former giving assistance with sparkles and a quicker recharge time for the Hint feature and a Skip option if certain puzzles prove too difficult – and some are rather tricky, you might say fiendish.
An opening tutorial will provide some assistance as you are introduced to the different cursor types and Hidden Object game play. A magnifying glass cursor means you can zoom in for a closer look at items or get a description of an object. A grasping hand is used to indicate when you can pick up or manipulate an item. When a spinning globe appears this means you can navigate to a particular area. Sparkles are used to draw your attention to a Hidden Object scene. If any of the listed items are shown in pink then you will need to complete a task before they can be selected or even seen.
The game takes place in the town of Moonstone where an underground cave system has been recently opened up as a kind of tourist attraction. Local inhabitants have started to disappear, and in some cases commit suicide, and strange happening have been occurring. Matters are brought to a head when a young child is snatch by a mechanical creature and you are sent for in order to investigate.
On your arrival at Moonstone, the only living resident you encounter is the child's mother although there are plenty of skeletons and broken mechanical creatures laying around. Later, however, in the game you will meet up with an old friend from the earlier titles in this series. This is Felicia who is still intent on making herself young and beautiful by whatever means are possible which means more trouble for you.
When in Adventure mode you have a full screen view of the current scene. It is noticeable that there is a slight pause and darkening of the screen whenever you move to a new location. While a little off-putting initially, this does not interfere with the game too much. Unlike many other games of this type, PuppetShow 3 does not give you a journal that automatically records your discoveries and progress. This is a little strange as you are a detective who you would normally expect to possess such a record as part of their normal equipment.
There is also no inventory. Instead this has been replaced by a Tools feature. This sits in the lower left corner and holds the various items you collect or are rewarded with for completing Hidden Object scenes. Unlike the more standard inventory seen in games of this game, the Tool feature has to be opened every time you need to select one of its items. So if a particular task needs four separate items then you will need to open the Tools feature four times. If an item needs to be reused later in the game then it will be automatically remain in the Tools feature until it is no longer required. The Tools feature will be automatically replaced by a Skip option when a puzzle needs to be solved.
As mentioned earlier, Hidden Object scenes contain some items that are not immediately available. These will be coloured pink. They will remain this colour even after you have completed the task required to free them up for selection. You might need to open a door, move a curtain or even break open a piggy bank. Some of the objects in these scenes are fairly well hided so you could find yourself using the rechargeable Hint feature (it replaces the Tool feature) more than normal.
While the game's graphics, various animations, head-scratching puzzles and atmospheric sound effects are well up to standard, the game is slightly disappointing due to its lack of content. An experienced Hidden Object Adventurer should be able to complete the game in a couple of sessions and that includes the bonus chapter which gives a clear indication that there is at least another title under development in this series.
Focus Multimedia has priced this Collector's Edition title at £10.20. PuppetShow 3: Lost Town will require 1.4GHz processor, 1GB of RAM, 593MB of hard disk space with support for DirectX 9 running Windows XP and later.
http://www.focusmm.co.uk/shop/PuppetShow-3-Lost-Town-Collector-s-Edition-pr-1833.html