Mega World Smash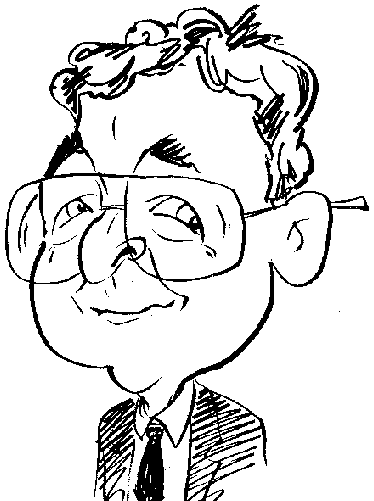 Time for some destructive action as Alawar releases a new title in the popular Arkanoid genre.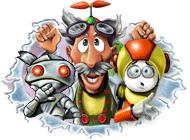 One of the first, some would say the actually first such offering, computer game was that of Pong. For those not old enough to remember this ground-breaking, black & white offering with simplistic chunky graphics, the object of the game was to direct a constantly bouncing ball into your opponent's protected goal playing against another human being or the computer. The game of Pong was the forerunner of Breakout titles as the bouncing ball was controlled by a paddle with the intent of destroying walls made up of bricks. Later elements such as power-ups, penalties and various shapes were introduced. Thus the Arkanoid genre was born with numerous offerings being developed.
Of late there has been a distinct lack of Arkanoid titles coming my way that would appease fans of the genre. However the wait could be over with the arrival of Mega World Smash from Alawar. This game gives you 100 levels of fast object destroying action based in a 3D amusement park environment.
Rather than give the player a choice of difficulty levels, Mega World Smash provides you with a selection of four on-screen roles with each one having their own skill set. Initially, however, only two of these will be available for selection. Your choice is limited to Roboy 6 or Arabella, a space pirate until you complete all the 100 levels in the guise of your chosen character. Once you have worked your way through the levels then you can also opt to play as Ako Akhom or Dr. Chapek.
As already mentioned the action is set within an amusement park that is divided into different themed areas made up of different layouts although one or two are similar in appearance as they make use of basic structures and objects that need to be destroyed. At the start of the game you are allocated ten lives. This might lead you to suspect that the degree of difficulty will be set fairly high. However nothing could be further from the truth as even novice Arkanoid players should have little difficulty with many of the levels especially as extra lives are easily obtainable.
Apart from the Boss levels (more on this feature a little later), it is only when you have the completed the first 80 levels that things begin to get a little more difficult. To give you an indication as to the difficulty level, I was able to breeze through the full 100 levels without breaking sweat. I actually finished up with over 40 extra lives left unused.
As well as an ample supply of extra lives (generally more than one each level) drifting down ready to be caught by your paddle, the game has 35 other types of bonuses that possess specific features plus between 500 and 3000 points to add to your points total. While some of the bonuses will affect your paddle by making it bigger, adding a magnetic power or providing you will rockets or guns, some of the bonuses automatically set in motion an attack on the structures, such as meteors or bombing raids, from other forces. You will also be supplied with additional resources as crates containing bonuses are dropped on to the playing area.
Along with the various static and moving 3-D structures that need to be destroyed, there are also stars to collect. After each level you will have the opportunity to spend these stars to upgrade your resources by purchasing items that have been categorised as Attack, Protection, Ball Control or Skills. Between some levels there are also conversational interludes. While you can not skip them entirely you can cut them short with a few mouse clicks to get back to the main action.
While many of the game's levels are not very challenging, the Boss levels are a different kettle of fish. Each Boss has a well-stocked health quota that is encased within armour that needs to be removed first. You will need to tackle and destroy a dragon, giant pumpkin, monster crab, tank and the Lord of Mushrooms that can turn itself into a rolling boulder that attempts to squash your paddle. Even experienced players will find their lives reduced by at least a couple when tackling a Boss.
A high score table will record your achievements and you can also view the awards you get for reaching specific targets. The game's graphics and use of animation as structures are destroyed are excellent while the sound effects add to the game's appeal. Mega World Smash is probably best suited for the less experiences Arkanoid player.
A 60-minute trial version is available for downloading before you decided whether to purchase the unrestricted version. System requirements call for a 800MHz processor, 256MB of RAM and 125MB of hard disk space running Windows XP and later.