Midnight Shopping Duty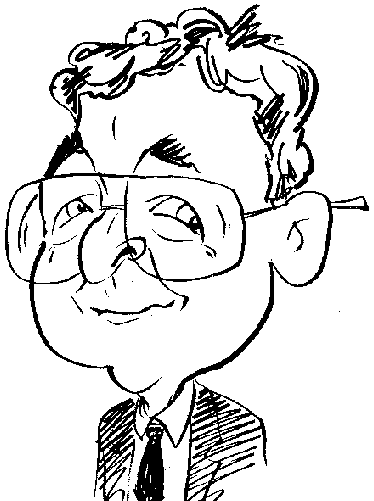 Review controls
Like some others, I regard shopping as a chore rather than a pleasure. This next title lets you look at this task from the shop's point of view as you become manager of a shopping mall.
Buy Now!
Alawar Spooky Mall
Download direct from Alawar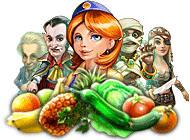 You would normally expect a product with "Spooky" in its title to appear towards the end of the year to take advantage of Halloween rather than at the beginning of the year as has happened with Spooky Mall. But maybe the ghosts, spirits and hobgoblins that inhabit this particular shopping centre have lost all sense of time and choose now to stock up on provisions. At least one of the previously mentioned supernatural beings does seemed to have been at work with this Melesta developed title published by Alawar but more on this a little later.
Spooky Mall is a game that belongs to the time management genre where you have to organise your finances, resources and skills at out-guessing what your customers will want at any specific time. You take on the role of Alice who has just completed her collage course and needs to start reducing her student loan (a subject that should be familiar to some). With offers of paid work not exactly flooding (or even dripping) in, Alice is only too happy to accept a job working the midnight shift at a nearby mall. All this is explained in an introductory sequence featuring comic book style graphics and text dialogue which, at one point, reveals the game's Russian origins as one screen has managed to escape the attention of the translator.
Arriving at the mall, Alice is given some brief instructions regarding some of her basic tasks by a floating head as she is put in charge of the grocery department (actually more greengrocer than grocer but lets not argue). Food racks will need to be kept well stocked, rubbish removed (but it does not always disappear), customer questions answered and cash taken at the check out. As they wander around the stores, a bubble floating above customer heads will reveal their intentions or goods they wish to purchase.
As you would expect from the game's title, the customers of this mall are of the supernatural kind but generally they act as would living customers. They expect to receive immediate attention and have plenty of goods on display for their selection. Rubbish will be left scattered around and it is your job to sweep it up and place it in the bin. A few customers will attempt to shoplift and need to be stopped otherwise profits will be down. From time to time you will get a special customer. For example this could be a clown, pirate, super hero or character from history. Each special customer has their set of idiosyncrasies and will expect special treatment. However they do reward you for good service but are rather short on patience and can leave in a huff
The game consists of 100 levels and these do contain an occasional sale which does call for even quicker reaction and more work from you. The levels are divided between the initial grocery store, butchers, fish market, bakery and a department selling delicacies. Each level tends to increase the number of customers and goods that are on sale plus services that are on offer. However most of the action is rather repetitive as you charge about restocking shelves and dealing with questions from the customers.
At the start of each level you will be set the challenge of meeting one of the three performance awards. These awards are designated as Fine, Good and Excellent. There is also a Fail option which means you must replay the level. Other levels can be replayed to improve your performance.
As mentioned you need to collect money from your customers for the goods their purchase. This money forms the basis of whether you succeed of not and it can be used to improve your store. Some items will be awarded as a matter of course while upgrades will be available for standard equipment such as storage units and the means to restock your goods quicker.
While the game does have some charm and can be quite challenging, you do have to put up with the occasional lack of decent instructions and an odd bug or so. Some of the equipment you are meant to use is supplied with no real instructions of what is required. You also have the occasional Russian text and rubbish that remains on screen after you have swept it up and placed it in the bin.
You can download a trial version of this game to see whether the few bugs and repetitive nature of the game play spoil your enjoyment or not before parting with cash. Spooky Mall requires a 1GHz processor, 512MB of RAM, 250MB of hard disk space, DirectX 6.0 running Windows XP and later.