HIS Multi View and Sound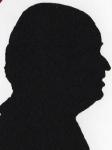 For those who have laptops with an HDMI out then I guess this will be of little interest. However for those with a Desktop who want a second display then this little piece of kit from HIS, this could well be what you are looking for.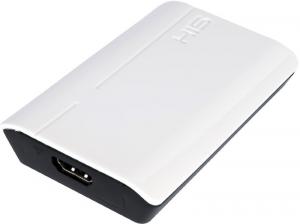 click image to enlarge
Often to connect a second display to a PC will require a second graphics card. Here HIS have developed the first USB3 box that is capable of giving a signal to another display – it will work with USB2 – in fact they claim that up to six of these devices can be used from one PC giving the notional ability to connect seven displays from a single PC.
I certainly find looking at more than say three screens somewhat daunting but I can see the use when critical data is involved and where only a limited data set changes in the short period of time, certainly several views of a game is mind blowing.
The potential display size is 2048x1152 on each display and given that most Windows panels tend to stop at 1920x1080 it is again that little bit extra. The resolution is of course 1080P as they say see HD, hear HD and feel HD.
Lets deal with the last first if you have several screens around you then you certainly tend to feel the displays inside.
Hear HD as the card not only brings the video but also the sound so not only 2.1 sound is supported but also 5.1.
See HD can be used for not only panels and monitors but also TV's and their website suggests the latter up to 80inches.
It is 10.5x6x2cm maximum as it is slightly less wide and deep (5.5x1.4cm) at the rear. It has the HDMI connector at the front and USB3 lead connection at the back. The unit has four tiny rubber feet for it to sit upon.
A 50cm USB3 lead is supplied but as stated above it is backward compatible to USB2 but of course you must use a USB3 lead as the connector going into the device is a different fitting than the older USB2 cables are.
There is a Quick Installation Guide that consists of one side of an A5 sheet folded in two. It has adequate instructions.
For more detailed instructions and the required driver a CD-ROM is supplied. The PDF file states it is useable on Windows XP upwards but as you will need at least a 1.2GHz processor and 512MB of RAM. To run three screens a 1.6GHz processor and 1GB of RAM and these requirements will probably mean a Vista or Windows 7 system.
Once installed you can decide what the extra display will show it can mirror the main content or display a screen left, right, above or below you can make all the choices using a tiny utility loaded when your PC boots.
It is also possible to rotate the additional screens by 90degrees, 180degrees or 270degrees if you have a need for it. There is also an option to 'Fit to TV' which means the display may look a little strange but you do see all the screen.
The HIS Multi-View+Sound USB3 unit is available from the first link below for $89 (US)
http://ncix.com/products/?sku=66639