Games for Kids and Adults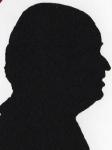 While Christmas is of course the biggest selling time for games, presents for other things such as Birthdays come at any time of year, two very different offerings here a box game of Angry Birds and a board game His and Hers.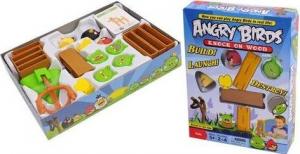 Angry Birds 'Knock on Wood'
Most things today tend to become 'Apps' here however is something that started life as an 'App' and has come the other way to become a physical box game that can be played without any electrical device required at all.
I have come across many games that have been converted from board/box to computer or 'App' but this is the first that has gone in the reverse direction. I think this is a great idea otherwise kids will think only the screen can entertain.
There are a total of 24 pieces made up of girders (large and small) squares and triangles, the bird launcher, three angry birds, four pigs and the bonus items egg and star. Finally to control the mayhem the 16 points cards and the forty mission cards.
It is described as for two to four players of age 5+. The children I tested it with needed almost no instruction as they knew the game from 'electronic versions' so possibly knew more about it than I did/do. They seemed to enjoy the change to use their fingers on real objects rather than seeing only screen representations of the objects.
The object one player selects a mission (harder ones equal more points) and the next player builds the scenario for the first player to shoot at. The first player then shoots at the 'castle' the second player built from at least a foot away.
The object be the first to score 1000 points to win, in the first three levels what is built and how is laid out in level four called freestyle within the rules you get to choose so a chance to use your brain power to make the task harder.
Angry Birds Knock on Wood is available from the link below for £19.99
http://www.amazon.co.uk/gp/product/B006IU0NR6?ie=UTF8&tag=gadge0a-21&linkCode=as2&camp=1634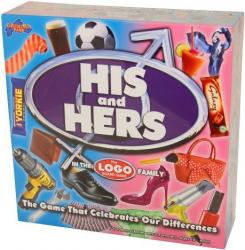 click image to enlarge
His and Hers
Not a children's game the box says '16+' it is a game to further divide the family along the lines of man verses woman.
The box contains the board, four hundred playing cards (two hundred pink and two hundred blue) and two playing pieces pink and blue.
The playing cards are in three varieties 'Picture', 'Theme' and 'Pot Luck'. Each card has four questions. The rules of play are clearly laid out in three sides. If a player and then the rest of his/her team gets it wrong they then nominate someone on the other side (who they also think will get it wrong) this in my tests was the real fun.
When you get to the 'Winning Zone' the rules change a bit and blue questions can go to women and pink questions to men. Certainly something that can get a dull get together going and possibly start a few off track rows.
His and Hers is available from the link below for £19.78 with free delivery.
http://www.amazon.co.uk/gp/product/B00511O1AI?ie=UTF8&tag=gadge0a-21&linkCode=as2&camp=1634