Rosangela and Joey (Deceased)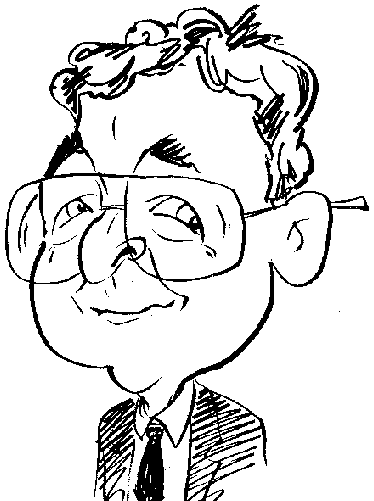 Review controls
Ghostly spirits are a popular element in computer games. In this case the spirit is a helpful assistant to the lead detective character.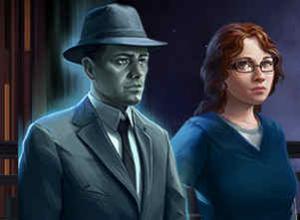 Some may remember, as I do, a television series of many years ago that paired the living with the dead. No I am not referring to one of those Zombie based stories. This British television series was entitled Randall and Hopkirk (Deceased). It dealt with the adventures of a private detective (Randall) who was helped by his deceased partner (Hopkirk) with the ultimate aim of finding Hopkirk's killer so that his spirit could be laid to rest. A similar concept is used with the Wadget Eye's Blackwell series of titles featuring the spirit medium Rosangela Blackwell and her spirit partner Joey Mallone.
Following their investigation work in Blackwell Legacy, Blackwell Unbound and Blackwell Converge, the physic duo embark on their next case which is entitled Blackwell Deception. With this game you are given no choice of difficulty level. However there are some features which you can adjust or turn on/off. These features are accessed from the Options screen available from the opening screen or from within the main game.
You can adjust the volume level of the general audio or the voices used throughout the game plus adjust the walk speed of the characters. For conversations there is a choice of voice & text, just voice or just text. There is also an option to turn on a commentary from the game's designer along with various comments by some of the actors portraying the game characters – personally I found this feature tended to get in the way of playing the game and it was quickly deactivated.
What appears as the opening of the game is actually an introductory tutorial that allows you to get used to the game' basic controls and the method of playing this 2D point & click adventure game. The basic controls consist of a left mouse click to interact with an object or other character and a right mouse click to look at or examine an item. You can switch between the two main characters by either using the Tab key or clicking on the R or J icons which appear when the mouse cursor moves to the top of the screen. While you are physically controlling Rosangela or Joey you will generally find that where one goes, the other will follow closely behind due to the physic bond between them.
Each of these two personas has their own inventory which is revealed when the mouse cursor invades the area at the top of the screen. Being a "living" person, Rosangela really can not bare to be separated from her mobile phone and this device proves to be invaluable. This MyPhone tool delivers emails, keeps a record of any notes and clues (a message appears on screen when any notes are updated) and gives access to a search function (Oogle) that can be used to gather more information. Joey's special tool is his tie which can be used to help souls continue on their journey. He also has the ability to move items by blowing on them as he is unable to pick them up due to him being a spirit and can also move through locked doors and enter enclosed spaces.
As mentioned the game's opening is really a tutorial which starts with the arrival of a letter from a would-be client. This letter tells the story of how the person bought a yacht at a police auction only to discover that each night it casts off its bearings and is found floating in the Hudson River the next day. Rosangela and Joey set out to discover what is going on. The successfully conclusion of this case causes the main game to start.
Puzzles abound in this game with the solution often being found by exploring different locations and gathering clue as you visit nightclubs and penthouse apartments. The note-taking facility of MyPhone certainly helps in this respect. Often logic will be what you need to use in order to solve some of the puzzles that you will encounter in this game. However Joey's abilities to enter locations that would otherwise be blocked to Rosangela and converse with lost spirits are other attributes that will need to be used.
On the subject of conversations, these interludes certainly have a full part to play in any investigation. You can choose from a list of topics or by referring to your notes and the dialogue will be delivered by a talking head. The other character's response will be delivered in the same way. The voices used tend to be appropriate to the various characters while the dialogue and background music place this game in theAmericaof the 1920s.
Blackwell Deception is not a game that you will complete in a single session. It is challenging and could put off some that are new to the genre. Wadget Eye suggests the game should take you between 6 and 10 hours and I am not going to argue. Available as a download, this game will cost $14.99.