Enlightenus 2 – The Timeless Tower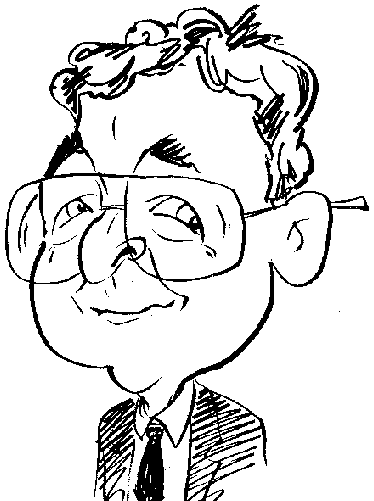 A Hidden Object Adventure game with a difference and a bonus game based on riddles come together with a new offering from Focus Multimedia.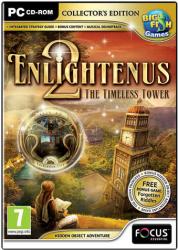 click image to enlarge
While most Hidden Object Adventure games present the player with lists of items that need to be located within specific scenes, there is an exception to this approach. Enlightenus rather than expect the player to identify items in a scene, requires the player to position objects in their correct location within a scene. A follow-up to the original Enlightenus, not surprisingly entitled Enlightenus 2, follows a similar pattern.
Subtitled The Timeless Tower, the game casts you in the role of the same young woman with an inquisitive mind. Time has moved on since the first game and your character has left the countryside to move to the big city where she puts her detective skills to good use by becoming a well-established news reporter. The game starts as she is summoned to a meeting with Clarence Flatt, a clock maker of some repute, who offers to give her a head start on some important news if she will help him in return by restoring something called the Ageless Clock.
An interactive tutorial is available to introduce you to some of the main features of the game. You will learn about E Cards which provide a quick boost to recharge the Hint feature after it has been used. These E Cards can be found in Hidden Object scenes and at various points during the game while appearing in a variety of colours and sizes. Your mouse cursor will change shape to indicate when different actions such as move in a specific direction or interact with an object are possible. There is also a message bar which appears when in Adventure mode to provide suggestions of how to proceed and remarks when you click on various objects.
A single sparkle indicates that further investigate would be beneficial while an outbreak of sparkles will lead you to one of the numerous Hidden Object scene or occasionally a puzzle. The Hidden Object sessions are set in different locations based on different time periods. You could find yourself moving from the Mayan Jungle in 300BC to a Medieval Castle in 450AD before moving on to Ancient Egypt in 1000BC and then arriving at an Old West Saloon set in 1850AD.
Each Hidden Object session will present you with a list of items to be correctly placed within the current scene. By placing the mouse cursor over an item you will see its name while a mouse click will pick it up and allow you to move it around the scene in search of its home. As you move the selected item around the scene, so information will be displayed about the various locations to help you decide where to position the item. In some cases items will need to be replaced in a particular order to complete the task. At the completion of each Hidden Object session you will be rewarded with a piece of a clock. While Hidden Object scenes are something repeated, the list of items to be replaced will be different.
When in Adventure mode, which requires you to explore the different floors of a magical building, you need to repair various pictures by collecting clock pieces that reward you with the missing parts of the different pictures. An inventory bar runs across the bottom on the screen. This bar will contain the items you collect during the game and hold then ready for you until you need them. The clock pieces you receive are held in a special clock compartment at the end of the inventory bar. At the appropriate time you will need to place these pieces into the relevant parts of a puzzle scene according to the clue category into which they fall.
Positioned just above the inventory bar are the access points for Achievements and Strategy Guide. The Achievements section contains eight specific targets you need to reach to gain a reward. These targets include solving 12 Hidden Object sessions, completing all puzzles and saving 40 E Cards. If you complete all eight tasks then you get a preview of Enlightenus 3. The Strategy Guide provides all the information you will need to complete the game.
This game is certainly challenging especially attempting to complete all the different Achievements. Once the main game has been completed you can play some extra levels and then move on t a bonus game. Enlightenus 2 The Timeless Tower is available from Focus Multimedia in Collector's Edition format. Once you have completed the main game you will gain access to the musical soundtrack, concept art, wallpapers and screensavers plus a free game entitled Forgotten Riddles: The Mayan Princess. The Collector's Edition of Enlightenus 2 is priced at £10.20. System requirements call for a 800MHz processor, 1024MB RAM, 344MB of hard disk space and support for DirectX 9.0 running Windows XP and later.
http://www.focusmm.co.uk/shop/Enlightenus-2-The-Timeless-Tower-Collector-s-Edition-pr-1751.html