Unlucky for Some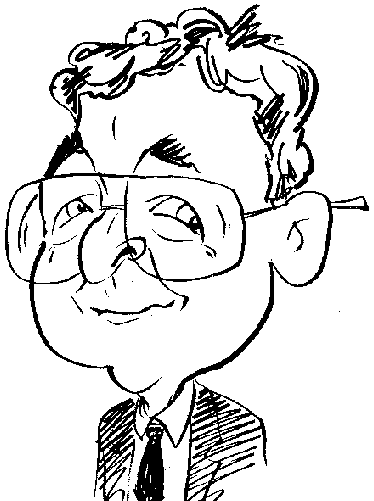 Review controls
Do you believe in voodoo? Whatever the answer, you might like to check out a title involving disappearing family members, ghosts, treasure and just a touch of black magic.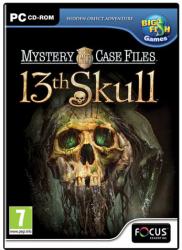 click image to enlarge
Joining the well-established Mystery Case Files series is 13th Skull. This Big Fish offering is a hidden object and puzzle solving adventure game play. Set inLouisiana, you embark on the task of solving the mystery of a disappearing husband and father who has been immersing himself in tales of the ghost of a vengeful pirate, lost treasure and the threat of a curse.
Unlike other games of this genre that I have played (and there have been a good many), 13th Skull makes use of real actors to play the various characters you interact with throughout the game. This innovative approach starts right at the beginning of the story as you are introduced to the soon-to-missing father and his young daughter. Marcus Lawson is telling his daughter, Magnolia, a story of pirates and ghosts before a strange sound at the door leads to his disappearance. As a famous detective, you are called in by Sara Lawson to investigate the disappearance of her husband.
As I have already mentioned, this game makes use of real actors to play the various characters both vocally and in the flesh so to speak. When a character has something to say, an exclamation mark will appear above their head to encourage you to begin a conversation. By clicking on the character you open a window showing the actor standing in front of a flat background. The dialogue starts automatically and you also get a printed version appearing on the screen. Your part of the conversation involves clicking on topic buttons which appear in the window to elicit further information. Generally you need to check out all the various topics on offer in order to proceed. Once the conversation is ended, the exclamation mark will have disappeared.
Often these conversational interludes end up with you, in your role of a detective, being asked to complete a task in order to receive some important information. The task will involve finding various items that are shown in an Objective box. As each item is located, it will be added to your inventory ready for you to delivery it to whoever requested it. You might also need to solve one of the game's puzzles. These puzzles are often innovative and rather difficult. I must admit to resorting to using a Skip option on more than one occasion. Once your task has been completed you will receive the promised information and you can make progress in your investigation.
Along with finding objects, which do tend to be scattered around various locations, to complete tasks, you will need to tackle several hidden object sessions. The familiar sparkling effect is used to indicate a location concealing a hidden object scene. A list of items to be found will be displayed below the general jumble of objects. As each one is located its entry will be removed from the list. Once all the objects have been found, you will be rewarded with an object that will prove useful later in the game. This object will be automatically added to your inventory.
A rechargeable Hint feature can be used to show the general position of a yet undiscovered object. Indiscriminate clicking is discouraged by an outbreak of vegetation growing over the scene. Some of these locations are repeated which does mean that there is some repetition in the items you need to find.
Not surprisingly, due to the adventure aspect of this game, there is a great deal of backtracking as you often need to visit some locations more than once, sometimes several times, in order to complete the various tasks. As you move around, your mouse cursor will change to a magnifying glass whenever you touch an object that would benefit from further examination. A mouse click will give you a closer look and access to any underlying puzzle.
Your progress in the game will be automatically recorded in your Case Report book which sits in the lower left corner of the screen next to the inventory. You can check out the entries in this book at any time to remind you of facts and information you have discovered. Also available is an old map of the area which could prove useful. You have the ability to zoom in and scroll around the map as you search for clues.
The graphics in 13th Skull are well drawn with animation to help add some atmosphere to complement the various sound effects. The puzzles are especially challenging as are the hidden object sessions. Priced at £10.20, this game requires a 2GHz processor, 1GB of RAM and 660MB of hard disk space running Windows XP and later.
http://www.focusmm.co.uk/shop/Mystery-Case-Files-13th-Skull-pr-1746.html