Different Speaker Types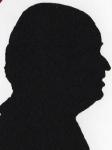 Review controls
The first is somewhat unusual in that it is battery operated and stated to give up to 20 hours between charges. The second a far more conventional unit being a pair of speakers requiring mains power, both can have a useful place.
Wowee One Gel Speaker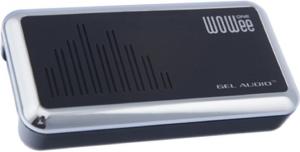 click image to enlarge
It is 12x6x2cm and weights 218grams. It comes with a mini USB to USB lead to charge its internal battery and this can take several hours. Once charged you can take it anywhere with any device that connects via a 3.5mm lead.
So it can be an iPod MP3 player or other device you could even connect it to a notebook should you wish to improve sound.
The only connections are on one end being the mini USB socket and the 3.5mm jack. When connected to a USB power source there is an LED that glows orange this goes out when it is fully charged. When you have a 3.5mm lead attached a blue LED glows and the unit is on, this goes out when you remove the lead (its then off). The LED also goes out when the battery is exhausted and needs recharging.
There is an instruction sheet in five languages but all you need (not provided) is a 3.5mm lead and if the Wowee unit has power off you go.
Sound varies according to what surface you place the unit on glass is not good carpet tends to cut out the bass but wood is normally great and things like cardboard boxes can give interesting results the base of the unit is slightly tacky so on occasions you might need to give it is wipe to get a perfect contact with the surface.
Very portable but although the instructions say 'up to 20 hours' between charge I never got more than half that.
I see apart from the black and chrome unit I was sent they also do white and chrome (same price) and a classic black one which is just over seven pounds cheaper.
The Wowee One Gel Speaker is available for £49.99 from the link below.
http://www.amazon.co.uk/gp/product/B0046XVDW6?ie=UTF8&tag=gadge0a-21&linkCode=as2&camp=1634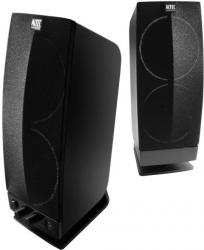 click image to enlarge
Altec Lansing VS2720
As I discovered with my last set of speakers from Altec Lansing you get a booklet with 'Safety Instructions and Warranty' information in nine languages but no installation and usage instructions. Okay so its straightforward but only the five diagrams on the lid flaps seem to have to work for all the nine countries covered.
The speakers are a maximum of 24x10x7cm each with the left one being a hard wired connection from the right one. The right one has two hard wired leads the first one metre in length to the left speaker the other two metres in length goes to a 3.5mm jack plug to allow connection to any iPod MP3 player other such device.
Above these leads are two 3.5mm sockets the first for the small power adapters lead to give power. The second allows you to input an Auxiliary device. The front of that speaker has a round push button to mute output (an orange LED glows when power is on and the speakers are not muted) a volume control and a tone control, finally a 3.5mm socket to allow you to connect headphones or earbuds for you to enjoy private listening.
Total volume was slightly more than the Wowee unit above but I am judging this on an iPod output that is of course limited as it is being used with the output for earbuds or headphones in both cases.
The Altec Lansing VS2720 speakers are available for around £35, still very new.
http://international.alteclansing.com/united_kingdom/index.php?file=north_product_detail&iproduct_id=vs2720