A Double Dose of Puppets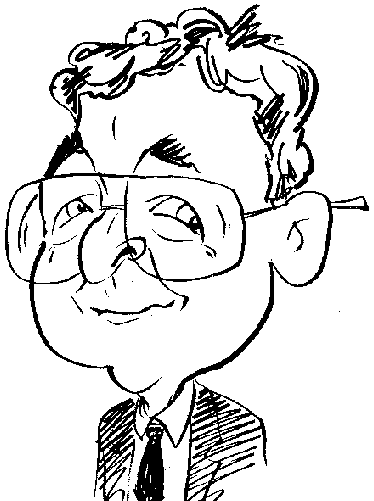 Review controls
With this next title you get two games that involve mechanical puppets, hidden object sessions and puzzle solving.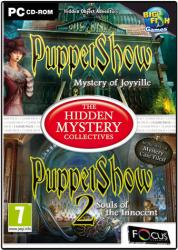 As part of the Hidden Mystery series, Focus Multimedia has bundled together two PuppetShow titles from Big Fish Games. These Hidden Object Adventure games are entitled PuppetShow Mystery of Joyville and the sequel PuppetShow 2 Souls of the Innocent. Separate installation routines are required for each title from an initial opening menu. You can run either game from the Big Fish Game Manager or directly from its own desktop icon.
After creating your profile (simply enter a name), the Mystery of Joyville opens with a visually impressive animated sequence of a horse and carriage arriving at a location. At this point you have no idea what is going on and it is not until the carriage arrives at its destination and you disembark from the carriage that you discover that your role is that of a detective who has been asked to solve the mystery of a missing child named Simon. This information is imparted to you by Egidio and his daughter Sarah.
Your first port of call is Egidio's hotel where, with the aid of interactive help, you learn more about the game's use of sparkles, either in groups or individually to show an interactive area that can be explored further. In the course of your exploration of the hotel you quickly encounter a spider-like puppet which dashes off but does keep reappearing throughout the game. You also get to try out a couple of hidden object sessions which follow the fairly standard pattern of giving you a list of items, with a mixture of single and multiple objects, to locate in a scene.
A Hints feature sits in the bottom left corner of the screen. This will pinpoint a yet-to-be-located item. Once used the Hint feature takes a minute to recharge itself before it becomes available again. Once all the items in the list have been found then you will receive one of them as a reward. This item will be added to your inventory until it is required to complete a later task. The inventory only becomes available during non-hidden object sessions as it replaces the Hint feature.
As you progress through the early stages of the game you learned more about the Master, who created puppets to entertain the inhabitants of the town before he was believed to have been killed in a fire, by discovering newspapers and other notes. You are gradually drawn into the storyline with tasks that require logical use of tools to complete and puzzles that are challenging plus several amusing interactive areas. The game's graphics are excellent with eye-catching animations. The lack of any voice acting is disappointing but this should not spoil your enjoyment of the game.
Following the "To be continued" message with which Mystery of Joyville concluded, it was no surprise to come across PuppetShow 2 Souls of the Innocent. With this title you again take on the role of a detective called in to investigate the strange ailment that had befallen the young children of a tiny village. The children have fallen into a deep slumber and resist all attempts to wake them. The game's introductory sequence informs you that the reason for this condition had been caused by dolls that have magically extracted the life force from the children. Having played the first game you will already have your suspicions as to who is behind this situation.
Naturally the game follows the same pattern of well-drawn scenes with sparkly areas and a cursor that changes shape to indicate different kinds of interaction with specific areas. Hidden object sessions involve the same type of mixture of single and multiple objects with one item being your reward for a successful completion. This item is stored in your inventory until you need it to complete a task or solve a puzzle. In order to complete this game you will need to do a certain amount of backtracking in order to collect the necessary items needed to carry out tasks elsewhere.
Having just played the first PuppetShow title, I found this second offering to be slightly less immersive in the degree in which it involves you in the story. Maybe with a longer gap between playing the two titles, I would have enjoyed the follow up more but it was not to be.
This combination of the two games has been priced at £9.99. PuppetShow requires a 1GHz processor with 1GB of RAM and 500MB of hard disk space with support for DirectX 9.0 running Windows XP and later.
http://www.focusmm.co.uk/shop/The-Hidden-Mystery-Collectives-PuppetShow-1-2-pr-1699.html