The Consequence of Time Travel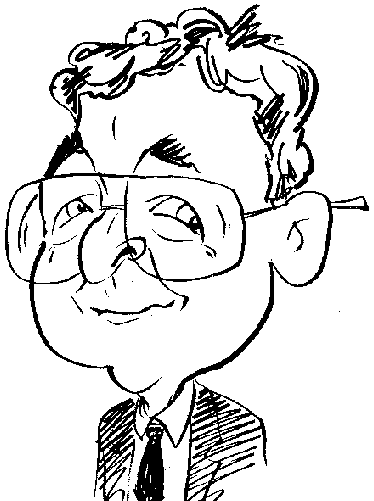 Review controls
Time travellers need to be extra careful otherwise their actions could cause ripples that spread throughout time and produce inconsistencies that increase the ripple effect.
Buy Now!
The Clumsy's: Butterfly Effect
Direct from Avanquest
only £10.20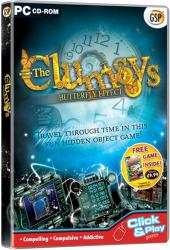 click image to enlarge
With the family name of Clumsy you know that there will be plenty of mishaps occurring due to the intervention of certain individuals. Grandpa Clumsy surely falls into this category especially when he embarks on his time travelling escapades. These trips can have global consequences which will affect the flow of known history and, as a result, change modern day into an environment we would not recognise. This is the premise behind the hidden object game entitled The Clumsy's: Butterfly Effect (a butterfly flapping its wings in China could cause a chain reaction that could spread throughout the world).
In this game you take on the role of Helen, Grandpa Clumsy's granddaughter who has somehow missed out on the family affliction of causing damage by merely making an appearance. Following her Grandfather's latest trip through time when he mistakenly brought back a butterfly from prehistoric times, Helen must work her way through time to put right the ripples caused as a result of this hitch-hiking insect. In each case, Helen's stop-over points will be based on different inventions that need to be repaired. This introduction is covered by a picture-book style sequence that features actual actor-provided voices for Grandfather and Helen. These same voices appear throughout the game.
Spread throughout time, the different locations based on the inventions are not visited in chronological order. Helen will need to move backwards and forwards to various time periods and geographical locations. Helen and her Grandfather communicate through a PDA style device that provides information about the invention and offers some assistance in the tasks that need to be completed.
The game starts with a visit to 1928 with the discovery of penicillin and the use of a microscope. Helen will need to locate various hidden objects represented by outline images portrayed across the top of the screen. While some items will be immediately visible in the current scene, others will be concealed within other items. Visible items will be coloured blue while those that are concealed are coloured black. Each scene will also contain a number of zoom areas indicated by a sparkly display. These zoom areas open up other scenes which have their own set of hidden objects that will need to be discovered.
In most cases, these hidden objects, once located, are immediately transferred to your inventory. Initially this will show outlines of items which become filled in as the objects are located. Several of the inventory items will consist of different parts which need to be found. When an inventory item is made up of several parts, you will be shown the number of items required. Completed inventory items are needed to complete the allocated task for a particular invention. These tasks varied in difficulty, for example in the first scene, you will need to put together a microscope (little more than positioning the parts in the correct position) and then use it to check out a fungus sample.
As mentioned earlier, a few of the hidden objects are not required by the inventory. However they are not wasted. Instead they form part of a Gadget module. This feature lets you recreate interesting developments such as making fire from a bow and piece of wood.
Having completed the required task made up of hidden object finding and puzzle solving, you might think that you would be ready to move on – but not so. Part of the effect caused by the Butterfly influence is that certain elements have become misplaced in time. It is up to you to locate these items with the only hints being that they should not be there and the number of items that need to be found in each scene and zoom area.
A Hints feature is available through out the game. This is the standard type that indicates the general vicinity of a yet to be located item. After each use the Hint feature will need time to recharge itself.
At the completion of each time correction mission you will be presented with a Statistics report. This will list the time taken for that mission, the number of hints asked for plus the number of items located and a bad click ratio.
I found that The Clumsys: Butterfly Effect was not instantly appealing. However after completing the first few chapters of the 30 that make up this title, the game was beginning to grow on me. With over 90 different scenes, there is plenty to keep you amused as you search for hidden objects, solve puzzles and looked for out-of-time items. Priced at £10.20, the game requires a 1GHz processor, 512MB RAM, 300MB of hard disk space, Flash version 9.0 with support for DirectX 9.0c running Windows XP and later.
http://www.avanquest.com/UK/software/the-clumsys-the-butterfly-effect-144659