ViewSonic Media Streamer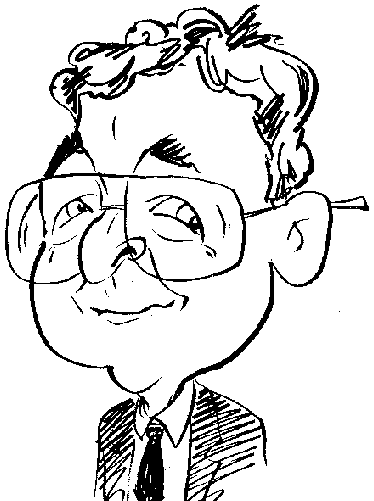 Review controls
Bringing together the various elements of your home entertainment facilities is a task that can be carried out by a media streamer unit. Acting as a centralised hub, this type of device can link together such items as a television, computer, digital recorder, MP3 player and other types of media peripherals while also including Internet, network and storage access in the mix.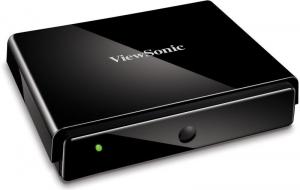 click image to enlarge
Currently housed on my workspace, is the ViewSonic VMP74 media streamer product. Opening the product box revealed one of the smallest media streamers that I have come across. With dimensions of 132 x 101 x 28mm, this small device is hardly demanding with regards to the space it requires. In fact it hardly seems large enough to encompass all the functionality packed into its lacquered black frame. Yet somehow ViewSonic has managed to arrange connections for composite, S/PDIF, HDMI, USB, eSATA/USB, Ethernet, DC power and an on/off button on the rear of the box.
Included in the box with the media streamer unit are a HDMI lead, composite video/audio triple headed lead, a power adapter with four interchangeable plugs and a full size remote control (batteries supplied). You also get a one-sheet Quick Start Guide which is hardly going to fill users, especially those taking their first steps in setting up this type of system, with confidence. Fortunately there is a recommendation to download the product's User Guide from ViewSonic's website. This 1.85MB download gives you the User Guide in PDF format. Incidentally there is also a version of the User Guide pre-loaded on the VMP74 media streamer but you only get access to this once you have connected the device to an appropriate output medium such as a television via the HDMI lead.
Depending upon the connections you intend to use with the VMP74, you will need to work through various set-up options that will appear on your chosen display medium. You can make selections from System, Network and Media sections. You will then arrive at the Home Screen which contains a menu carousel giving access to categories that include Setup, iMedia, Network Shared Folders, UPnP (DLNA), Removable Devices, Web Browser, RSS Reader and Background Music. When necessary an on-screen keyboard will appear when you need to enter details such as URLs plus user names and passwords that require this type of information.
As mentioned earlier you are supplied with a large remote control. This is your only means of interacting with the VMP74 unless you connect a wireless keyboard and mouse by inserting the dongle transmitter into the USB port on the unit. The remote control has 40 buttons plus a four-way navigation pad with a central selection button. All the various buttons are labelled which helps remove any confusion over their designated functions. Apart from the navigation pad, the most useful controls were the four buttons labelled Video, Music, Picture and iMedia. These buttons are positioned just below the navigation pad. Pressing one of these buttons takes you direct to the relevant content available via the VMP74.
Generally the VMP performed well although there was an occasional delay in the initial starting of a video. I did come across one or two problems plus a facility that was listed but not yet implemented. Lets deal with the missing facility issue first. The iMedia category lists links to Live365, BBC iPlayer, YouTube, SHOUTcast Radio and Flickr. However when you click on the BBC iPlayer option, you are presented with a message informing you that this feature will be coming soon. I have no information as to how "soon" "soon" will be.
As well as staring some videos, the VMP74 can be a little tardy in responding to commands at times. This could give you the impression that a lock-up has occurred. This happened to me at least twice before I adjusted my level of patience. A second problem appeared when entering URLs with the web browser facility.
The on-screen keyboard contains keys that let you add one of the common extensions such as .com, .net, or .org as part of the URL. You do need to be aware that the dot is added by default when using one of these keys. Mistakenly inserting you own dot will cause an error with the URL. However this was not the reason why I was unable to access a particular website that we know as www.gadgetspeak.com. For some reason the VMP74 web browser decreed that it was an "unsupported page". While hardly a major disaster, it was certainly an annoying aspect.
Minor complaints aside, the ViewSonic VMP74 is a nice piece of kit with a well populated feature set. It is not a perfect solution but it is one that can carry out a number of tasks until something better comes along. Support is provided for full HD 1080p delivering, MPEG 1/2/4, H.264 HD, AAC, Dolby Digital, MP3, OGG, WMA, DivX, Xvid, AVI and MOV amongst others. Checking the Internet for pricing information, most sites seem to standardise on around £170 but I did come across one source listing the VMP74 at £140.