Bejeweled Marches On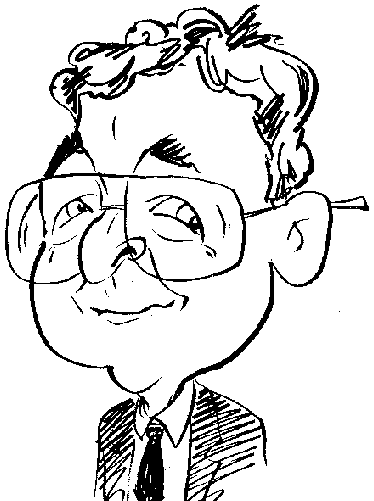 Review controls
Simple in its game play but very addictive, the Bejeweled franchise continues. The latest version is Bejeweled 3.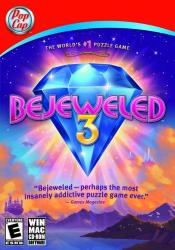 click image to enlarge
Adding to its range of titles based on the addictive match-3 Bejeweled series, Popcap has now released Bejeweled 3 to increase the already impressive sales figures racked up by the earlier offerings (and add to users' enjoyment). Following the original Bejeweled, Bejeweled Deluxe, Bejeweled Blitz and Bejeweled 2, this latest title introduces some new features and various types of game action involved in the making of those match-3 link-ups.
Different profiles can be created for various players and these will automatically save progress and scores achieved in each game type. There is a choice of three resolution settings (800 x 640, 1024 x 768, 1920 x 1200) plus you can select or deselect 3D acceleration, full screen mode, custom cursors and animated backgrounds. Different volume levels can be set for music, sound effects and the voice which delivers encouraging comments on your performance. You can also check out the Records section which you might expect to be initially empty but in fact will be filled with sample scores for you to beat.
Bejeweled 3 lets you choose from four main game modes. Each main game has an attached bonus game which only becomes accessible once you have achieved a designated standard in the main game. The four main game modes are entitled Classic, Zen, Lightning and Quest Mode. In each case the main game involves creating groups of 3 or more similarly coloured gems in order to achieve set targets or fulfil designated conditions.
Classic mode, as you may suppose, is the original Bejeweled game as you make vertical and horizontal groups of similarly coloured gems by swapping two adjacent gems. Points are awarded for each successful match and the game is broken up into levels. Power gems are created by making a match of four or five gems plus creating a "T" or "L" shape with the match. These power gems can cause explosions or remove all gems of a specific colour. The game continues until no further moves are possible. By completing five levels you then open the bonus Poker game. In this game you win points by create groups that mimic various poker hands such as pairs, three of a kind and full house.
Zen mode is similar to Classic mode in every respect apart from one. You just continue to play the game until the need arises for a break as the "no further moves" situation never occurs. Again five completed levels gains you access to the bonus game that involves Butterflies. Your task is to score points by creating matches while stopping special butterfly gems from reaching the top of the screen.
The third main game mode of Lightning introduces a time limit and gems that contain a time bonus that gradually decreases as the game progresses. The quicker you can include one of these bonus gems in a match, the more time will be added to your allocation. Once your time expires then the game ends. By scoring 100,000 points or more you gain access to the Ice Station bonus game. Instead of stopping butterflies from reaching the top of the screen, you have to keep columns of ice from taking over the playing area.
The final game mode is Quest. This mode consists of 40 puzzles spread over five levels. Each puzzle can be tackled numerous times but you are not allowed to progress to the next level until you have successfully completed all the puzzles in the current level.
From time to time the various games award the player with badges for achieving specific targets. These badges, once awarded, are displayed in a cabinet-like arrangement which can be viewed in the Records section available from the game's opening screen. High scores and statistics are also kept in the Records section.
While fairly simple in their appearance, the various screens of gems are both colourful and react with explosion animations. Sound effects are appropriate to the game and you also get vocal encouragement. Bejeweled 3 can be both challenging and addictive. During my review process I had to limit by playing time it would have taken far longer for this review to appear.
You can download a free time-limited copy of the game before deciding to purchase the unrestricted version at a cost of $19.95. Bejeweled 3 is available for the Mac and Windows platforms. Windows users will require a 1.2GHz processor, 1GB of RAM with support for DirectX 9.0C running Windows XP SP2 and later. For Mac users you will need an Intel Core Duo 1.66GHz processor running Mac OS X 10.5.
http://www.popcap.com/games/bejeweled3/?icid=bejeweled3_HP_DL_1_8_19_08_en