ACER AT 2358ML LCD TV/Panel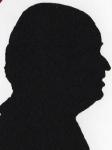 A lot of people want a second TV and with the Digital switchover due to be completed next year that old portable will only work with an external box, so now might be the time purchase a TV that can also be a replacement panel.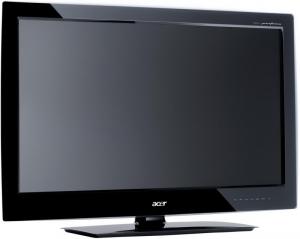 click image to enlarge
The ACER AT 2358ML LCD TV/Panel measures 55x35x4cm and comes with a stand (attached by three screws) to this TV/Panel; the stand is 32x14x4cm. The viewable screen size is 51x29cm giving the notional imperial screen size (measured diagonally) of 23inches.
One of the few weak points I found was how you attach the three screws into the units stand. You are of course likely to do this only once but you will probably curse their connection for a long while. The screws themselves are not large but they have to be inserted into a small space with a several centimetre drop and you need either a magnetized screwdriver or the way I managed, a very small blob of blu-tac on the top of the screw that enables the screw to hold contact to the screwdriver long enough to get the screw positioned over the hole it needs to be inserted into. Having reviewed other units recently that have screws or even a twist screw mounted flat the fitting here needs work to improve it.
It comes with a four side Quick Guide this is in 13 languages but although it covers connections it does not offer help with connecting the base, and for those needing advice there is a CD with multi language User Guides, of course this would need a PC to read it on.
The rear connections are in two groups at the bottom and towards the left side of the back. The ones towards the left side are pointing sideways while the ones on the central part of the back backwards there is some duplication.
The side connections are Composite/AV/Audio, USB, Headphones/Earbuds, HDMI and a common interface port.
The central connections are HDMI, Audio In (from PC), Component/AV/Audio, VGA, SCART and Composite.
Tuning was simple using the supplied 39 key remote control by pressing the menu button and following the prompts. This however needs to go a couple of levels deep once you get to the TV mode there are two modes but to do both Analogue and Digital together in my area took 3½ minutes and found 101 Digital and 5 Analogue channels.
While I would always tune on a roof or loft aerial if possible I also used it with the OneForAll Aerial (review to be published in a while) both gave excellent picture quality and there are also a range of more specialised options.
Having recently reviewed a couple of TV's with very dodgy sound it's nice to report that sound quality was good.
As you have HDMI ports (as well as a SCART) you can also play items direct from a DVD or Blu-ray player for example.
I did use the VGA connection with both a PC and a notebook and it works fine, however it would have been nice to have a VGA lead supplied, I doubt that anyone apart from a casual email/Internet user would have this as a main PC monitor however if they did they would certainly need a lead. If you have a recent notebook then you could use one of the HDMI ports and this means sound comes too without using the audio in cable (again not supplied).
This is described as a TV and as such surely there should be a printed manual. As a TV/Panel is needs needs a VGA lead and an audio cable but as the box says it's a TV then I suppose that avoids the need to supply those cables.
The ACER AT2538ML is available from the link below for £234.96.
http://www.saveonlaptops.co.uk/Acer_AT2358ML_23_Ultra_Slim_LED_TV_1016179.html