Hit The Road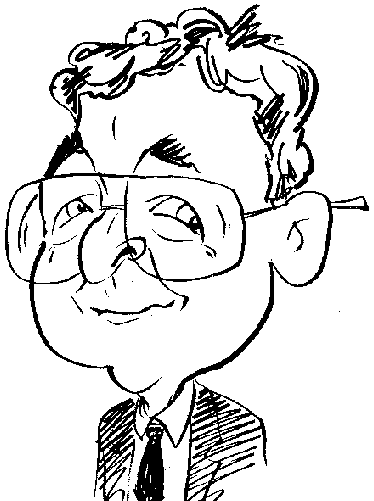 Ever fancied a career as a truck driver. Now is your chance to see if you are cut out to be a real road warrior as you take to the Californian highways.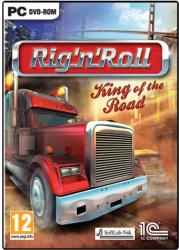 click image to enlarge
Joining Focus Multimedia's extensive catalogue of titles is Rig 'n' Roll. Developed by SoftLab-Nsk, Rig 'n' Roll is the latest title in the Hard Truck series. Previous titles in the series of truck racing simulation games were entitled Hard Truck and Hard Truck 2: King of the Road. This particular title of Rig 'n' Roll is set in California in 2024 and casts you in the role of a young man determined to succeed in the truck haulage business by becoming the King of Truckers.
Before you can actually run this game you will need to activate it. This procedure is carried out via an online connection and entering a serial number. Later, if the need arises, you can deactivate the software thus enabling you to re-install it on another system.
The game's opening menu gives you the option to create a profile which consists on a name and a license plate (you get to choose the colour); opt for a single mission or the ultimate test of story mode; plus adjust various overall settings covering game controls, audio levels and video features that include full-screen antialiasing, texture filtering, 3D Clouds and the level of vehicle details. Having accepted the defaults or making your own adjustments you can then take to the road either on a single mission or as a career choice.
A single mission allows you to select from all the available routes of which there are over 12,000 miles covering 40 Californian cities including San Diego, San Francisco, San Jose and Los Angeles. You can then flick through a picture book view of the 13 different vehicles with names such as Titan Alpine, Hercules Freedom and Freightliner Argosy. Having chosen your vehicle, you can customise it with the Restyle option which covers both the exterior and interior. In the case of the former you can change the colour, add tinting plus apply a metallic or chameleon look. Interior customisation can be applied to the leather and cloth elements plus the dashboard and gauges.
As well as your destination and vehicle, there are adjustable settings relating to different aspects of your mission. There is a choice of three levels of difficulty as you select from novice, trucker or expect mode. You can opt to start your mission in the morning, noon, evening or night. Three different types of weather conditions can be set, giving you a choice of fine, cloudy or rain. Finally you can select from never, slow, moderate or fast with regards to any weather changes.
Knowing your chosen destination, you can examine the list of available goods and any related order details before picking up your load. Fortunately you do not need to actually load the goods yourself as this happens automatically within the departure area. You are then ready to take to the road with your load.
Safe in the confines of your driving cab, you can use the keyboard to steer your vehicle; change gears; apply brakes; sound your horn; turn on/off lights and indicators; control your truck's radio; access in-car accessories such as your PDA and map feature; plus switch between various views. The end result, hopefully, is that you arrive safely at your destination, deliver your load and are paid for your work.
Story mode contains all these features plus various extras as you attempt to build up a business by combining management and driving skills. You will need to recruit staff and hire drivers in the face of competition from other companies who plot against you. To enhance your reputation you can take part in truck races and maybe qualify to take part in the Monster Cup and become the Champion of California.
Built on a new physics engine, the game delivers some impressive graphics that might even distract you from keeping your eyes on the road while driving. Overall I feel the game will appeal more to fans of driving rather than business simulations. Priced at £9.99, the game requires a Pentium 4.2GHz processor, 1GB of RAM, 8GB of hard disk space, 128MB graphics card (GeForce FX5700 or better) running Windows XP and later.