Wall & Ceiling Racing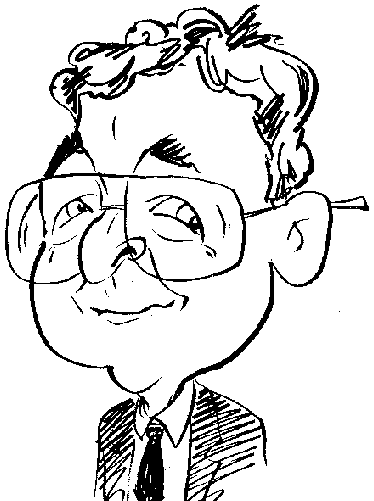 Visiting various toy-based events makes it clear that one type of toy that always attracts attention are the one that require the use of a remote control.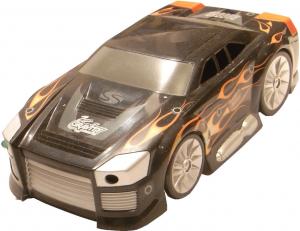 click image to enlarge
It has been said that many toys imitates real life. This reviewer just hopes that he is not involved in any imitation with regards to one aspect of this next product which is the Zero Gravity Micro racing car. While I am not a great fan of speed, it is other features of this car, as will become obvious a little later, is responsible for my point of view.
Arriving in a box that you almost have to dismantle to get at the goodies included, this kit consists of a remote control device and the micro racing car – it my case it was a black model with flame embellishments. The remote control also doubles as the recharging mechanism using a short cable, located within a compartment on top of the unit, which attaches to a mini socket on the rear of the car. This connection appears rather flimsy but managed to survive my clumsy fiddling to make the necessary attachment during the review period.
Power is provided by six AA batteries, which you need to supply, seated within a compartment on the base of the remote. A rechargeable battery has been pre-installed inside the car's body. It can take between 20 and 40 minutes to charge the battery depending upon its current state. Instructions are provided as to the correct settings for the controls on both the remote and car with the latter control located next to the charge connector.
This control allows you to switch between off, ground and wall. Suction power and adjustable fabric air skirts running either side of the car's base are used to help grip the surface when the car is travelling up / down / across a wall or even upside down on the ceiling – not an experience I would willingly undertake even with a seat belt and crash helmet. As the car is incapable of switching between the different surfaces, you will need to position it, with the appropriate mode selected, on a wall or ceiling with the latter requiring the assistance of an adult.
The remote control features dual joystick controls for forward / backwards and left / right movement. There are also a couple of buttons for adjusting left / right trim. With a little practice you can have your car travelling over various, hard surfaces with headlights and tail lights blazing away as you implement spin turns. For best results you do need to within six feet between your car and remote control.
The Air Hogs Zero Gravity Micro Wall Racer comes with a recommendation that there should be adult supervision and be used only by those aged 8 and older. Available from I Want One Of Those, this product has been priced at £34.90 including shipping, but do not forget that batteries are extra.
http://www.iwantoneofthose.com/zero-gravity-micro/index.html