HP 7inch Photo Frame (DF750A2)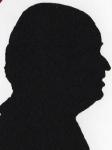 Review controls
Regular readers may well feel this is very similar to the cenOmax offering recently reviewed. It is a 7inch photo frame that comes with a cream surround and a clear Perspex outer, it has two additional sleeves for that different effect.
The HP DF750A2 Digital Picture Frame is 22x16.5x3cm; the inner display area is 15x9cm giving the notional diagonal measurement of 7 inches.
While a lot of the controls are the same they are found in different places and to me anyway they appear a better layout. It can be used to display either landscape or portrait with the same rotating support arm (this unit does not have the ability to be wall mounted).
The right side is bare; the base is where you insert your card type, SD/MMC or Compact Flash. The left side has USB socket and volume control. There are seven buttons on the top that control most of the actions (two of which have two jobs), there is also a small nine button remote control that should not be lost because at least a couple of the tasks can only be carried out using the remote.
There is a Quick Start sheet that basically has six instructions (well illustrated) in ten images. There is also an A5 multi language manual with the first fifteen pages in English. Certainly the manual is better laid out than the cenOmax clearly giving a menu of what can or can't be done in external or internal memory mode. It's nice to find out that my tests were correct.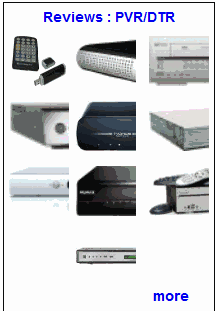 Certainly at the same setting the display was brighter on the HP unit. The screen resolution is 700x400 a lot more than a lot of other 7 inch photo frames. This certainly shows as I used both the same music and .jpg files on both reviews and here they looked much sharper.
Once again this is a widescreen display but with the full width mode turned on things looked nearer normal with the HP unit.
There are a couple of things that the cenOmax has that this does not and they are the clock and calendar functions hence less options (only four) in the menu mode. Photo, Audio, Video and Settings. As with the cenOmax photo only starts the slideshow - however it is certainly easier to get to browse mode - audio lets you select music and while you can play music alone you need to start displaying images to get them working together. Video has the same flaws .avi files will play the sounds but not the video and .mov files will play the video but not the sounds with the 'missing audio codec' message.
Certainly as stated the -1- to +10 (set as 0 by default) brightness is better here. The slideshow options are 5 secs, 10 secs, 30 secs, 1 min and 1 hour. Slide with MP3 on/off, Photo mode wide/normal. On screen display language has a choice of seven including English and should you manage to muck everything up there is a factory default setting.
The two extra screen surrounds are slightly different here they are plastic black or wood effect.
If you need the clock/calendar then maybe you should consider the cenOmax (reviewed recently) but here you get a higher resolution and brighter/sharper display. I also found it easier to get into browse mode.

With either model you will certainly do best to only display images of a single type (portrait or landscape) on a card or using the internal memory. You can delete anything (including the sample images provided from the internal memory) but nothing from your photo cards. You can also copy from your photo cards individual images to internal memory.
Why you may ask have I kept referring to the cenOmax well they came at the same time from the same agency so I presume that cenOmax manufacture this unit for HP.
Doing my Internet searches found the HP DF750A 7 inch photo frame at a best price of £64.72 including free delivery from the link below.
http://www.amazon.co.uk/gp/product/B000YL5U1E?ie=UTF8&tag=gadge0a-21&linkCode=as2&camp=1634
Doing my Internet searches found the HP DF750A 7 inch photo frame at a best price of $99.99 including free delivery from the link below.
http://www.amazon.com/gp/product/B000YHCBKG?ie=UTF8&tag=gadge0a5-20&linkCode=as2
Doing my Internet searches found the HP DF750A 7 inch photo frame at a best price of €99.20 including delivery from the link below.
http://www.amazon.fr/gp/product/B000YL5U1E?ie=UTF8&tag=gadge04-21&linkCode=as2&camp=1642
While the HP site has manuals for it there is no listing or description of the product.