Flying High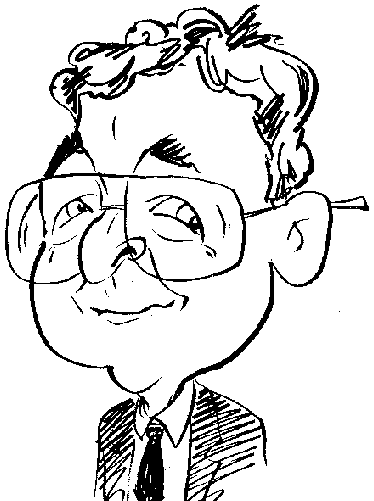 Remote control flying devices come in a variety of shapes and sizes. The latest offering to fall into my hands is a mini-helicopter.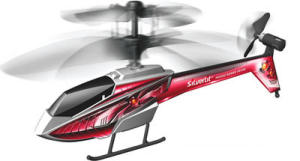 My skill, or perhaps lack of skill would be a more appropriate description, as a helicopter pilot is renowned in my family circle. Amusement is rife as I make valiant attempts to perform even the most basic manoeuvres of flight with various remote control flying machines. In my defence I do try to claim that I am testing the crash capabilities (of which I am an expert) of the current device but this feeble attempt at justification rarely succeeds. But never let it be said that my past failures will interfere as I check out the Picoo2 MX-1 Extreme helicopter.
Aimed at those aged 8 years and over, this mini-helicopter has been developed by Silverlit Toys. It measures from nose to tail just 115mm. According to the multi-language Instruction Manual booklet, this kit should contain the helicopter, a transmitter unit, and a spare tail propeller. However, despite an extensive search through the various items of packaging, I was unable to locate the spare tail propeller - luckily this item was not required during the review period.
The transmitter unit is described as a three-in-one device. In this multi-purpose role, the transmitter can be used to control, charge and act as the helicopter's hanger. Power is supplied by four AA batteries which slot into a compartment on the back of the transmitter. A lead, permanently attached to the transmitter, provides the means of charging the helicopter's built-in Li-poly battery. A full charge requires just under 20 minutes and this gives between 5 and 6 minutes of flight time. When not in use, the helicopter can be stored within a compartment located on the front of the transmitter just below the control sticks.
Both the helicopter and transmitter have their own independent on/off switches with a red LED that indicates when the power is turned on. The transmitter features slider throttle and rudder controls plus left and right trimmer buttons. Before getting involved in any real flying action you will probably need to adjust the trim of the helicopter, by using the appropriate buttons, to stop any clockwise or anti-clockwise rotation and ensure that the helicopter flies more or less straight.
My initial attempts at piloting certainly helped ease any worries regarding the fragility of the helicopter. A number of collisions and crash landings were withstood without any noticeable damage to the helicopter's fuselage and rotors. Gradually I was able to gain better control and undertake various indoor flights although attempts at smooth landings left a lot to be desired.
Although perhaps a little on the large side to be considered pocket-size, the transmitter, with its storage compartment, is easily portable for would-be pilots looking to experience different locations for their flying activity. Available from Prezzybox.com, the Picoo2 MX-1 Extreme has been priced at £22.95.