Ricoh CX4 Digital Camera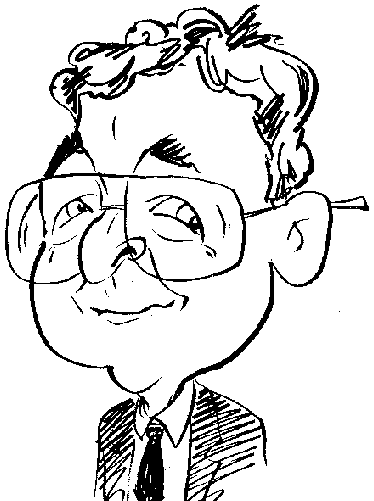 Review controls
It hardly seems like yesterday when I took a look at the Ricoh CX3 compact digital camera. Actually it was more like four months ago but that hardly gives the company enough time to develop and manufacture a new model. Yet here we are with the latest offering from Ricoh. Not surprisingly this new product is entitles CX4.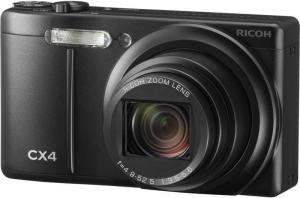 click image to enlarge
It was certainly a case of de je vu as I opened the CX4 box. The content was identical. There was the camera unit and the same collection of accessories as I sorted through a rechargeable battery pack, charger unit, power lead, USB and AV cables, hand strap, software CD and various items of documentation.
The subtle change to the camera's title is also reflected in the general appearance of the new model. The dimensions of 100 x 59 x 28mm and weight of around 205g are the same as is the 10.7X 28.300mm zoom lens that performs in conjunction with a 10-megapixel back-illuminated sensor. Positioned on the top of the camera is the same arrangement of power, zoom / shutter button and mode dial features. Located on the base is the same familiar compartment for the battery pack and an SD card with support for SDHC format giving up to 32GB to supplement the 86MB of internal memory.
A 3-inch LCD monitor dominates the back of the camera. Capable of displaying 920,000 pixels, this display gives you excellent feedback when lining up shots and displaying captured content. It also shows status and settings information. Arranged alongside the right side of the display are buttons for playback, menu (and Ricoh does not skimp in this respect as you navigation through the different levels), functions, self-timer / delete and changing the current display. A little higher, on the same side, is a four-way joystick control for navigating through the menu options and calling up macro and flash settings. Like the earlier model, the CX4 takes 3 seconds for the three-ringed lens to emerge from the camera body and the display to show an image.
You can create your own personal settings which can include shutter speed, zoom position, scene mode and focus level. These settings can be saved for quick recall when needed. As well as still images, you can capture video clips at 720p HD. The same delay that appears before starting a video recording and playback that I noted with the previous version is still evident with CX4. You get 13 types of subject matter when selecting the normal scene mode plus the other modes that appeared with CX3 including continuous and DR modes.


click image to enlarge
So what are the differences between this CX4 model and its predecessor? One obvious difference is the disappearance of the handgrip strip from the front of the camera. In its place is a plastic strip which I felt had a less tactile reassuring feel to it. A second visible change can be detected on the mode wheel with the addition of a Creative option for those inclined to experiment with their photographic work. This Creative mode includes high contrast black & white images; soft focusing effects; and a toy camera effect with sharp contrast, saturated colours and distortion.
Other features that have been enhanced and strengthened with this latest model include some improvements in the camera's image stabilisation system. If you are into action shots then it should appeal as it reduces blur when capturing moving action. There is also meant to be a subject tracking feature whereby selected objects remain in focus as they move around. I had little success with this feature – some would blame the photographer and I am not going to argue. A multi-shot scene mode has been added to the Night Landscape option and this allows you to combine four shots into one.
As with the CX3 I was generally impressed with the quality of images, whether still or video, captured by this camera. While bulkier than some compact digital camera, this model is comfortable to use and feels reassuring sturdy. Again the lack of a HDMI port was a disappointment and Ricoh has still to treat their users to an SD card in the box.
Priced at £219.99, the Ricoh CX4 is available from www.alphadigitalservices.co.uk.