CyberLink PowerDVD 14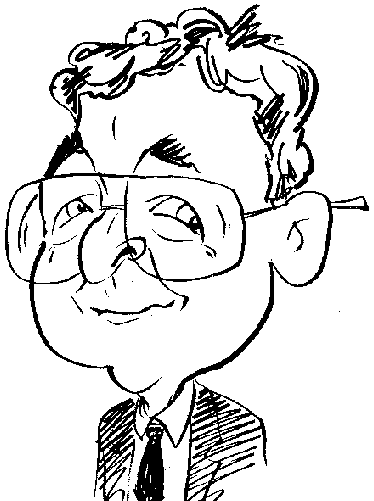 As the household computer system takes over the task of hosting your entertainment content consisting of digital images, music and video/movie collections, so the need increases for software to supply the functionality in order to make best use of this data. Management and playback features plus the ability to reach out for additional information and purchase new content are all issues that need to come under consideration.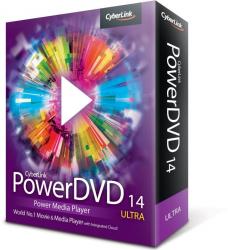 click image to enlarge
CyberLink, with over 100 patented technologies and ranking as the world's leading multimedia software company, believes it has the solution covering the management of your home entertainment needs with the latest version of its top-selling PowerDVD offering. With over 100 million copies being shipped annually, PowerDVD has now reached version 14. This product is available in Ultra, Pro and Standard editions plus the subscription-based PowerDVD Live offering. My review has been carried out using the top-of-the-range Ultra product.
When you first run PowerDVD 14 it checks your computer for the common locations in which different media files are stored. It will check for picture, videos and music. Additional folders can easily be added to the default ones and the content of these folders will be added to the software's media database, giving you access to your content from within PowerDVD.
While accessing your photos, you have a choice of displaying the content in List, Folder or Calendar views. You can then display an image individually or as a slideshow with user defined settings. Your music collection can be displayed using various criteria that include location, title, artist, genre or album. There is a choice of speaker environments, such as Living room, Theatre or Stadium, for your listening pleasure. Options are available to view all the movies in your collection or limit it to either the last ten added or just those that have not been viewed.
While there is support for all common media formats for photo and music tacks, CyberLink has gone the extra mile with regards to what is on offer for the user with movies. The player, forming the heart of this product, can play all 2D and 3D discs whether there are of the DVD or Blu-ray type with support for formats such as MKV, MP4, AVI and WMV. Naturally you will need to have the appropriate hardware (optical drive and display) to view this content. You can watch new H.265 (HEVC) videos and play AVCHD content. Features are available to upscale DVD movies and SD video files to full HD plus help stabilise any shaky hand-held videos you may have captured.
As you would expect with a modern-day product designed to provide your entertainment needs, PowerDVD is Cloud and device aware. To help get you started with the Cloud, PowerDVD comes with free 10GB of Cloud storage that is valid for a year. You can sync this content made up of photos, videos, music and playlists across all the devices that form your home wireless network.
For mobile devices there are a couple of apps. Downloadable from the appropriate iOS or Android store there is the free app to turn your mobile device into a remote control unit for PowerDVD. The second app, Power Media Player, enables you to stream and copy content seamlessly across devices. This app is free to PowerDVD 14 Ultra users and needs to be activated by the entry of an 8-character code supplied by the software.
Not surprisingly PowerDVD 14 supports various social network sites. There are links provided for YouTube, Facebook, Flickr and Vimeo. You can watch YouTube videos offline, play pinned videos in fast-forward or slow-motion mode. You can share your content to social network sites direct from the CyberLink software and upscale YouTube content to HD on the fly.
PowerDVD 14 allows you to make some adjustments to the way its interface presents its functionality. You can remove unwanted items from the main display menu. There is a choice of five different background views plus you can customise items that appear on the Movie tab or on the caption bar.
System requirements for running this powerful media package will depend upon your use of the product. As mentioned earlier, you will need the appropriate optical drive and screen display. For 4K UltraHD with hardware acceleration, you will need an Intel 3rd generation Core i5 or above running Windows XP32 SP3 with 1GB of RAM (the bare minimum). Pricing for the Ultra product is set at £79.99. The Pro version costs £59.99 while the Standard offering has a price tag of £34.99. You can also take out a 12 month subscription to PowerDVD Live costing £34.99.
http://www.cyberlink.com/products/powerdvd-ultra/features_en_GB.html?affid=2581_1102_479_1_0_ENU_powerdvd-ultra