A Media Suite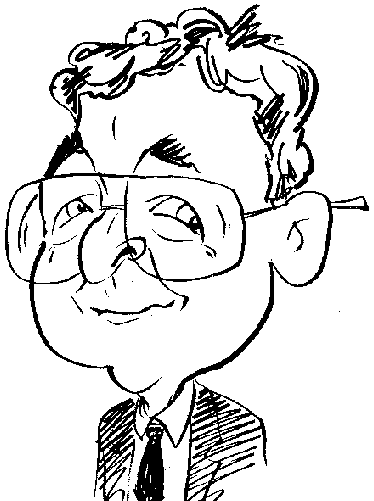 When you have multiple products covering different aspects of media editing and creation, it make sense to combine some of them together in a bundle. This is the approach taken by Cyberlink with its Director Suite offering.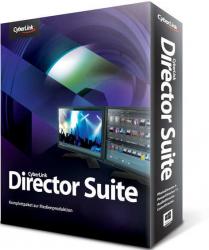 click image to enlarge
Well versed in the area of digital multimedia and with software solutions that cover Blu-ray disks, digital home entertainment and TV-on-PC aspects, Cyberlink has bundled together four titles from its Create Director Family and named this offering as the Cyberlink Director Suite. These four elements making up the suite are AudioDirector 3, ColorDirector, PhotoDirector 4 and PowerDirector 11. Also included as bonus items in this Director Suite are three Cyberlink Creative Design Packs plus 22 New Blue Motion/Paint Effects for good measure.
This being a Suite rather than an integrated package, each of the four main elements can operate independently although they can also interact with each other to varying degrees. The four elements have their own installation routines and each requires the entry of its own serial code key in order to proceed. As well as being part of the suite, the four main elements are available as standalone products but there is a substantial saving if bought as the suite.
Providing tools for different aspects of audio work is AudioDirector 3. Supporting a wide range of formats including MPG, WMV, AVI, MPG4, 3GP and M2TS, AudioDirector provides the workspace and tools to make adjustments to your audio. These tools include brush selection, magic wand, speed and fade facilities. You can clean up tracks, remove unwanted elements and sections plus add overlays as well as adjusting the pitch and length of your sound tracks. A familiar waveform view of your audio provides a visual representation so that you can see and hear any difference you are making. There is support for both 16-bit stereo and 32-bit 7.1 channels export plus seamless transfer of content between AudioDirector and PowerDirector.
While the other main elements of this suite may have a version number, ColorDirector has yet to qualify for that exalted status. ColorDirector, as you can probably guess from its title, allows you to make adjustment and add effects to enhance the visual appearance of the colour used in your videos. Changes, using various supplied and downloaded preset, can be applied to the overall look of your videos or you can make use of quick selection tools, gradient masks and other tools to apply changes to specific areas of a particular scene or object. Features such as keyframing and motion tracking are supported. ColorDirector can handle a range of video formats including AVI, MPEG-1, WMV, MPEG-2, MPEG-4, MKV, FLV and AVCHD.
Making use of the audio and colour work carried out in AudioDirector and ColorDirector is the well-respected PowerDirector 11. This is the software that brings together the different strands to produce the finished video in formats that can be played on a range of devices such as the iOS, Android, Blackberry and PlayStation platforms. Cyberlink has built support for multi-GPGPU acceleration and 4K Ultra HD resolution.
The program's opening screen gives you a choice of using the full featured editor, an easy editor which uses a magic movie wizard approach or a slideshow creator. This latest version of PowerDirector offers content-aware editing software whereby major scenes can be analysed for faces, motion, zoom and pane effects plus making adjustments for problems such as poor lighting and camera shake. You also get a feature known as Ripple Editing. This feature has been designed to help the user insert or remove sections on the timeline with automatic adjustment of other items. A new Design Studio feature contains tools to create titles, menus, PiP motion and particle effects.
When working with still images rather than video clips, there is PhotoDirector 4. This product can be used to build up a library of images, add tags, gather images into albums and use face recognition technology. You can view EXIF and IPTC metadata for each image.
A choice of manual adjustment of various settings or selecting from various presets is available. With manual adjustments the main image and a histogram will change to reflect the adjustments. Using the presets, you can scroll through the list and see how it will affect a thumbnail of the chosen image before you apply the effect.
Switching to Edit mode provides features that have been classified as People Beautifier, Photo Effects, Object Removal, Extract or Compose and Frames & Watermarks. There is also a slideshow option. This feature has a very limited choice of fades with a user-defined duration plus background music. The slideshow can be created in H264 AVI, MPEG-4 or WMV format.
Cyberlink Director Suite certainly packs a fair degree of functionality within its various components. The product is more suited to those who are prepared to work on their video and photographic projects rather than the user who is looking for an easy method of giving their work a quick make-over. Cyberlink has priced the Director Suite at £226.99 (it would cost £100 more if you purchased the four components individually). System requirements call for a 3.0GHz processor, 512MB of RAM, a minimum of 6.5GB of hard disk space and a screen capable of a resolution of 1024 x 768. You need to be running Windows XP (SP3) and later.
http://www.cyberlink.com/products/director-suite/features_en_GB.html?affid=2581_1019_37_cjaffiliate-us_0_1&AID=11169648&PID=2351668&r=1