Nero Free Software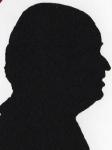 Review controls
I think the last FREE software package I reviewed was Skype in October 2004, while this may not be as all consuming as Skype was in those days, for a manufacturer who produces paid software to release a free version…
First of course this cannot do all the things that Nero full products can do and just like other such packages from other manufacturers it specialises in sorting and displaying your photos however this can also burn audio CD's and should you want more functionality you can purchase the bits that you require from their site.
The free download (link at the end) was 174MB in size. However when the installation is done along with extra Microsoft files that need to be installed the space taken on the hard disc is an eye watering 2476MB of space.
Around 15 minutes from the end of the download to a working copy of the software on a reasonably fast Windows 7 notebook.
However until you have supplied a user name and a password (no other details are required) you can do very little. For instance the built in ability to burn a music CD cannot be done as the icon that takes you forward to that section remains greyed out. Even when you have proved its you that now widely used confirmation screen it still will not work until you have closed the software and then reopened it. I can't see that mentioned anywhere.
Earlier versions of the full Nero suite had a very nice feature that allowed you to 'over burn' which meant you could fit 81 minutes of music onto an 80 minute disc. This sadly does not apply here, 79 minutes and 57 seconds is the stated size of an 80 minute disc. In fact in my tests 79 minutes and 56 seconds proved a step to far. Before moving on the option to burn a disc to MP3 sounds inviting and of course – assuming your audio equipment can play MP3 files – you can get many hours on a single CD but why default this feature to the very low 96mbps. 128mbps is still low and not to lost valuable information I would recommend at least 192mbps.
Once beyond the near 30 second montage of your images while the program loads you get an opening screen with four main headings. Media Library, Be Creative, Enjoy you Media and Burn and Copy Disc. Let's start with the last.
When you first download the only option is Burn a Music Disc. Go to the Nero site and download the free option that allows Burning of a Data Disc and also Copying a Disc. In fact you have the ability on the PC its just not implemented until you click the free purchase.
Media Library will like various other such packages gather all your images in its clutches it just links to them wherever they are and this can even be external drives or memory sticks but to work they must of course be connected.
Be Creative allows Slides Shows to be made, as you can for a Music Playlist and allows uploading to the Internet.
The final choice is Enjoy your Media with options to view Photos, basic Editing of Photos, Watch Videos and Play Music. There is a rather good demo file included that shows exactly what can be achieved its very slick.
Other options can be purchased from the Nero Store they vary from 99p to £29.99. There are also free Theme packs available from the Nero Store to add. For a Free product its fine however I suspect that you will find yourself wanting to do certain things that cost money so will it eventually still be a free product?
It can be downloaded from http://kwikmedia.nero.com/eng/start/ where there is also a lot more information.