Video Conversion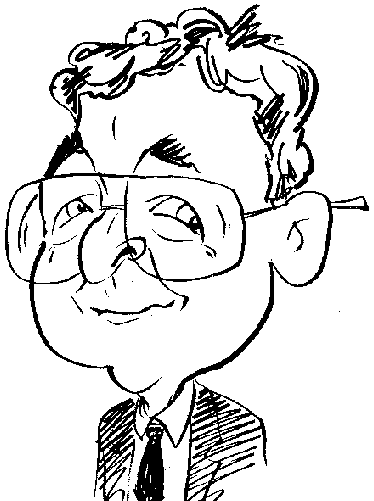 Transferring your video content to portable devices should be easy but often isn't. As a result software developers have come up with solutions to help you achieve this task.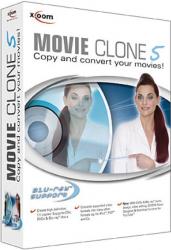 click image to enlarge
As you might suppose from the product's title, X-oom Movie Clone 5's main function is to copy movies. Setting aside any issues regarding the legality of copying commercial movies (lets just assume that any material being copied consists of home made clips for which you own the copyright), this software also has some editing features, a utility to create labels for your movies and options to convert content between different formats especially with regards to various portable devices.
As part of the product's installation you can indicate which portable devices you have available. The list of supported devices includes Sony PSP, PlayStation 3, iPod, iPhone and mobile phones. You can add or deselect devices from your original selection by using the software's set-up wizard that forms part of the main interface. In this way any new supported device you add to your collection can be integrated into this product.
When firing up the program you are shown an interface that places possible sources on the left while the right side takes care of the destination aspect. By default the Source section will concentrate on the various folders stored under My Video in Documents and Settings. You can drill down through levels or point the software towards other locations and drives. Available video content will be listed along with information regarding the duration and resolution of each video. There is also a check box that allows you to select those videos that you aim to convert and transfer.
Tabs are available to select the appropriate type of destination which could be any of the supported portable devices; a designated folder; or optical media such as DVD or BluRay. The software supports conversion to formats that include MPEG-2, MPEG-4, FLV, 3GP, MOV, AVI and WMV. Despite running this software on a system whose specifications exceeded those required by the program, for most operations the program felt as if it was running through treacle.
A Task List screen attempts to show the progress of any conversion but this consists of little more than a progress bar that slowly fills up – a bit like watching paint dry. Generally any of the conversion procedures I attempted took slightly longer than the original duration of the source movie. While a five minute wait for a short video clip is not too much of an imposition, having to wait for over two hours for a recording of a family event to be converted does stretch your patience levels to a degree that you might decide the effort is not worth it.
The same criticism regarding speed can also be applied to the video editing module which uses its own separate windows. This approach made me think it was a late addition that was simple attached to give the product some extra body. While not quite as slow as the conversion process, loading a file was time consuming. Once loaded you can trim, split, insert frames and add an audio commentary soundtrack. This editor is rather basic and compares very unfavourably when put up against other video editing packages.
X-oom Movie Clone 5 is easy to use and it does convert movies between its supported formats but it is not going to win any awards with regards to speed. Overall I was disappointed with the performance of this software. When needing to convert movies to another format and/or edit clips I would look elsewhere for the tools to carry out these functions.
My tests were carried out on a system with 1.6GHz processor with 3GB of RAM running Windows XP SP2. The quoted specifications for this title are a 700MHz processor, 256MB of RAM, 150MB of hard disk space for the installation plus 10GB for conversion temp files running Windows 2000 and later. Pricing has been set at £39.99.