Media Suite 8 Ultra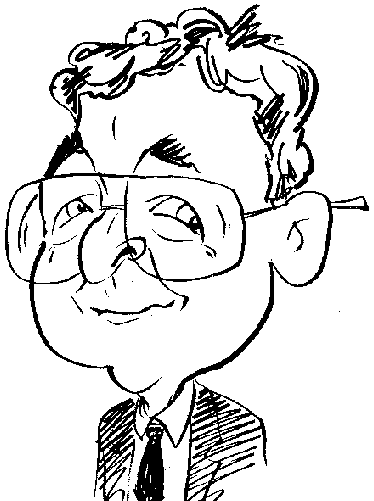 With a tag line of "Create it. Play it. Organise it. Share it", a new product from CyberLink sets out to provide support for the upsurge in digital lifestyles.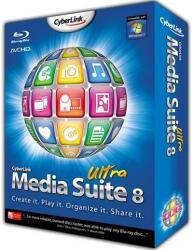 As its title indicates, CyberLink Media Suite 8 Ultra brings together a number of tools designed to work with your digital content. Entering the same territory covered by products such as Nero Reloaded and Roxio Creator 10, this CyberLink software opens with an interface that categorises its functionality into the areas of Music, Movie Player, Data Photo, Video, Copy & Backup plus a number of utilities represented by icons running across the bottom of the screen. This interface acts as a front end which is then overlaid by a separate window for whichever tool is selected. Powering these various categories are products that include Media Show 5, PowerDirector 8, PowerDVD 9, WaveEditor, PowerProducer 5 and Power2Go 6.
By selecting one of the categories, a list of available tasks will be shown in the space above the icons. When selecting Music you will be offered the opportunity to make an audio CD, MP3 disk or WMA disk. You can also rip an audio CD with artist, album and track titles being supplied. Audio files can be converted between WMA, MP3 and WAV formats. When editing is required you can use WaveEditor to crop, trim and customise the audio by changing the pitch and speed or applying special effects.
The Photo category allows you to import, manage, fix and enhance your images. Face detection technology is provided to help organise your images. Tools are available to create, play and burn a slideshow to DVD media. This section also provides the means to print photos as well as upload them to Flickr and Facebook.
As you would expect from a company behind the popular PowerDVD movie watching software, this product's video section offers a range of features. Options are available to capture, import and manage your videos. There are tools to edit, fix and enhance clips plus convert between formats that include those suitable for the iPod, iPhone, PSP and Zune. Your content can be burned to optical media with support for Blu-ray and AVCHD. Included in this package is the opportunity to download over 20,000 free video effects and disk menus. Using the supplied PowerDVD 9 player you can watch movies that can be stored on optical media or a hard disk with the ability to upscale towards HD standard using the company's TrueTheater technology.
The Copy & Backup category offers four options. You can copy a data disk and any unprotected movie DVDs. The bundled PowerBackup 2.6 software can be used to backup specific files and folders or the whole of your hard disk and then restore files when necessary.
Other features in this product include making a data disk, erasing a disk and creating disk labels. There is also an option whereby you can tag specific tools, by clicking on the heart icon that sits alongside it, so that chosen tools appear in the Favourites sections. For easier access
The CyberLink Media Suite 8 is an interesting collection of tools that can certainly prove worthwhile as you organise, create and display your media content. The software does lack any outstanding reason to tempt those already committed to the Nero and Roxio software to make the switch. However for those without any such allegiance, this is a reasonable option. Along with the Ultra version of this software there are also Centra and Pro editions. Pricing for the three versions is set at £49.99 for Centra, £69.99 for Pro and £99.99 for Media Suite 8 Ultra. Designed to run on Windows XP, Vista or Windows 7, the software requires a Pentium 2.2GHz processor with 1GB of RAM (2GB for editing HD content) with 5GB of hard disk space plus up to 100GB for working with the different content.
CyberLink currently have a discount offer for this product reducing the price to £79.99 on this link (until 23rd June 2010)
CyberLink currently have a discount offer for this product reducing the price to $109.95 on this link (until 23rd June 2010).
http://www.cyberlink.com/products/cyberlink-media-suite/overview_en_GB.html