Pro Tools Software free with Hardware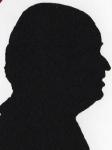 Review controls
This is rather good music software. However in the form I got it the cost to anyone is FREE, providing of course you were to buy one of their keyboard, microphone or external sound card all of which connect to PC via USB.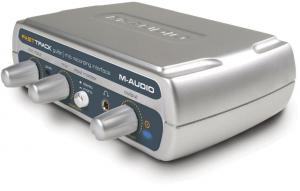 First the parent company is called Avid and there are various subsidiaries, I have a couple of times delved into the music students software of choice Sibelius that I understand Avid have recently purchased from the original owners.
Pro Tools is music manipulation software hence the way it is delivered as software with a piece of hardware; however this is perhaps intended more for home use.
As with almost all things USB you first install the software. Currently it is only Windows XP and Vista. It is also stated to work with MAC 10.55.
I installed it on a recent Vista system. The stated requirements are a 1.8GHz multi-core processor, I GB of RAM, 4GB of hard disc space and a DVD drive.
The software took 23 minutes to install (including one reboot) and on my system I installed everything and it took 5.765GB of hard disc space. Even with 4GB of RAM it is not quick to loadup at 81seconds, but no doubt, the more RAM you give it the more things it loads that will/should mean that it will be able to change tasks more quickly.
As stated with each of the three units the Pro Tools software is the same giving you a basic studio in your PC or Notebook.
Firstly Pro Tools Keystudio as you might expect this is the keyboard module that can connect direct to your PC via a USB2 port. It is a 49key keyboard (four octaves) but not just a keyboard with the software installed it is also a synthesiser with the additional sounds available with the software your keyboard can be a grand piano or any number of other keyboard based instruments.
The keyboard is 81x19x6cm with the 49 keys taking 67x13.5cm. To the left of the keys are to large rubberised rollers for pitch bend and modulation control. There is a substantial volume slider and three buttons. The first is Edit mode and the other two for lowering or raising the octaves, remember this is four octaves and a fullsize keyboard is seven octaves but that of course would require considerably more space near the PC. A USB cable is supplied. There is a small Quick Setup folded card and an eight page A5 setup guide.
Next Pro Tools Recording Studio the hardware is a box 13x10x4cm. The top, bottom and sides are clear, the front has a microphone input knob with two LED's beside it, next an input/playback mixer knob with a stereo/mono button beside it. A 3.3mm headphone socket is next and finally an output knob with a single LED beside it. The back has a Kensington lock fitment and below that a USB socket. Left and right outputs are next and then a button for guitar and line input. Next a guitar input socket and finally a professional microphone input socket.
The same Pro Tools Essentials DVD and Quick Setup card but a different User Guide of 18 pages for Pro Tools Recording Studio. As with Keystudio a USB cable is provided.
Finally Pro Tools Vocal Studio the microphone is quite a chunky affair and weighs 420grams. In fact it might be a struggle for a ladies hand to circumnavigate it. Its 19.5x5x5cm comeing with what is called a table tripod that raises it 7cm. It has USB lead and zip up case like an old fashioned pencil case to keep it in.
There is the Pro Tools Essentials DVD and Quick Setup card and an eight page User Guide, there is also a swivel bracket to allow the microphone angle to be adjusted.
Each of the packages is available at a price of £74.70 including free delivery from the first three links below.
http://www.amazon.co.uk/gp/product/B002P3KIOI?ie=UTF8&tag=gadge0a-21&linkCode=as2&camp=1634
http://www.amazon.co.uk/gp/product/B002P3KINE?ie=UTF8&tag=gadge0a-21&linkCode=as2&camp=1634
http://www.amazon.co.uk/gp/product/B002P3KINY?ie=UTF8&tag=gadge0a-21&linkCode=as2&camp=1634
http://www.digidesign.com/index.cfm?langid=51&navid=54&itemid=39392