OmniPage Professional 17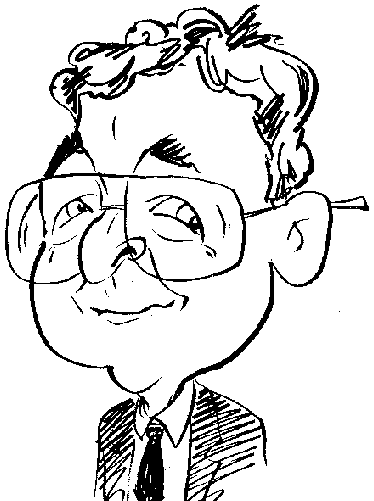 Review controls
The gestation period for the latest version of Nuance's OmniPage OCR (Optical Character Recognition) software has been slightly longer than I would have expected Checking my records reveals that it was just over 15 months ago that I looked at the previous version of this market-leading software application.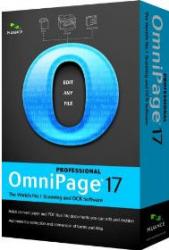 Now up to version 17, OmniPage Professional comes with the claim of boosting accuracy by 40%; delivery enhanced integration with Microsoft Office; and including Smartphone features whereby you can download images of photographed documents. As with version 16, this latest incarnation of OmniPage requires online product activation, to be carried out within five uses, in order to continue using the full features of the software. Product activation is now a fairly standard feature for applications, and, other than a live online connection, requires little input from the user. I wish I could say the same for Nuance's registration process. Again carried out online, Nuance attempts to extract numerous items of personal data – fortunately you can leave many questions unanswered – in order to suggest other products that might be of interest. The only way I was able to get out of this intrusion was to close down my browser.
The first time you run this application you will need to set up the link with your scanner. As I use a CanoScan LiDE 90 unit, a popular model, I was not expecting any problems and this proved to be the case. You do have to feed the scanner with different types of documents for testing to take place but this is no hardship and ensures the software knows how to handle the documents that will be scanned in the future.
OmniPage gives you the choice of using a Classic, Flexible or QuickConvert view mode. I tend to opt for the Classic view while novice users might appreciate the QuickConvert approach. The Flexible view is probably more suited to the advanced user. Whichever view you decide on, OmniPage performs a three-step process. There are adjustable options selected from drop-down pick lists.
Step One involves choosing the source material which could be a file or a scan of a document. The software will then read the appropriate data using settings such as automatic, single/multiple columns, spreadsheet or form in Step Two. The final stage involves with the OCR process with options to decide how to deal with the finished document. Among the available choices are saving to a file or the clipboard plus send via email.
Running a simple test first of all, I gave OmniPage a straightforward text document to analyse. The task was completed quickly with just one word causing a problem. Surprisingly this work was "OmniPage". All the other words in this 875-word document was correctly identified and processed by the OCR engine. Switching to other document, including a skewed flyer, mixed text / graphics documents plus a landscape document, were perhaps not quite as successful although performance were generally of a high standard. Artistic text tended to cause a problem while the formatting of the landscape document left a lot to be desired. When problematic words are encountered, OmniPage usually comes up with various suggestions as to possible replacements which you can use or supply your own corrections.
Earlier I mentioned that this latest version of OmniPage Pro has support for Smartphone features. This support involves OmniPage's new ability to work with images captured by a mobile phone's built-in camera. While perhaps not as accurate as when the source material was supplied via a scan of a pristine document, the results achieved were more than adequate. The mobile phone's camera should have at least 2 megapixels. There is also support for various eBook, including the recently released Kindle 2.0 (currently only available in America) but unfortunately I lacked the necessary equipment to test this feature.
As part of its standard installation, OmniPage will add its icon to various Microsoft Office titles. You can then directly import documents, either as a file or scan, into the application where it will be OCRed and presented as editable text. By default this process will be set to load a file but you can change this to using a scanner. A text-to-speech option is available from within OmniPage. This gives you a choice of voices and languages with specific hotkey combinations for reading back particular sections of the document.
Bundled with this package are copies of PDF Create! and Paperport. PDF Create! provides the means to convert documents, either individually or in batch mode, into PDF format. Paperport is an excellent document manager allowing you to organise, view, search and direct documents towards different applications.
Nuance OmniPage Professional 17 is an excellent product, although not the quickest when it comes to loading, best suited to those who need to convert numerous paper-based documents into editable text. Aimed more at the business user, OmniPage Professional 17 has a price tag of £286.35. An entry-level version of the product is available priced at £79.99. This software requires either Windows XP (SP3) or Vista 32/64. With Windows XP you should have a 400MHz processor while Vista needs 1 1GHz processor. In both cases it is recommended that you have a dual or quad-core processor for advanced performance. Other requirements include 256MB RAM, 230MB of hard disk space plus 170MB for the RealSpeak Solo speech module, 100MB for PDF Create! and 250MB for Paperport.