The Edgar Allan Poe Conspiracy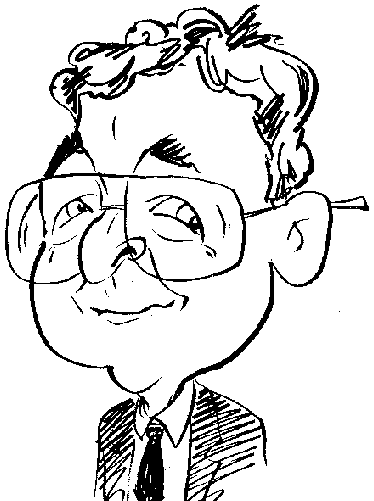 Review controls
Edgar Allan Poe (1809-1849) was an American writer, poet and editor who is best known for his tales of mystery and the macabre such as The Raven. Now he has become the focal point for a new game from MumboJumbo.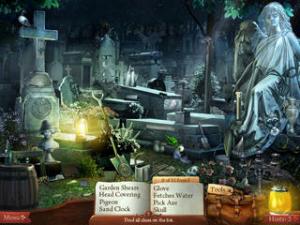 Entitled Midnight Mysteries – The Edgar Allan Poe Conspiracy, this game sets you on a quest to solve the mystery of Poe's death and lay his soul to rest. The game opens with an interlude that has you exploring graveyards and crypts that were sometimes the subject matter of Poe's own literary creations. This tactic allows you to become familiar with the rules of a game that consists of hidden object searching and mystery solving. As this game is based on Poe and his work, you should not be surprised to discover that help comes in the form of a Raven which can pinpoint hard to find items. You also get a skeleton hand that acts as your cursor.
Rather than present you with a list of all the items you need to discover in the well-drawn animated backdrops, the game uses a book that displays the items eight at a time. All the eight items must be found before the next set is shown. While many of the items have no further relevance once located, a few objects will make their way to your tool bag so that they can be used to locate special items that are coloured blue in the list. The skeleton hand will turn blue when it encounters an area where a tool will be required. There will also be occasions when the cursor turns green to indicate that further exploration of an area will be necessary.
Once the initial scenes have been completed you get to meet Poe's ghost. This spectral vision sets you on the main task of solving mysteries that will enable him to rest in peace. These tasks involve the Mystery of Marie Roget, The Gold Bug and the Edgar Allan Poe Conspiracy. Poe hands over his pocket watch which has the ability to transport you to various locations during your investigations.
Following the pattern set in the initial stages, the game involves more hidden object activity with an occasional puzzle thrown in for good measure. Generally the puzzles are rather disappointing and should not hold you up too much. The only one that caused me to think for more than a couple of minutes was based on a series of directions over a chequered floor. Various characters appear, supplying information relating to your investigations, and then disintegrate, leaving you wondering whether their contribution is worth anything or just a red herring.
As mentioned earlier, the hint feature consists of a raven that flies towards a selected entry that is hard to locate. By finding a raven in the various scenes you can build up your supply of hints. To discourage you from clicking randomly around a scene, the raven will fly off to be replaced by a black cat when this happens. Fortunately the raven does return after a brief interval.
The game's graphics are well drawn and there is plenty of animation that can sometimes be confusing as you search for objects to complete your list. Atmospheric background music and sound effects are appropriate to the game but the lack of any spoken dialogue was a little disappointing. You have to make do with printed text even during the cut scenes that link various sections of the story together.
While visually impressive, this Edgar Allan Poe mystery did feature one anomaly and I noticed a spelling mistake when playing the game. I'll leave the spelling mistake for others to pick up on when playing the game while pointing out that whenever a key was used, it was inserted into the lock upside-down. It may be a small fault but it did tend to annoy me. I also encountered a Windows error message whenever I closed down the program.
Midnight Mysteries – The Edgar Allan Poe Conspiracy requires a 1.2GHz processor with 256MB of RAM and 145MB of available hard disk space running Windows 2000 or later. You can download and try out the game for 60 minutes before purchasing the unrestricted version for $19.99.
http://www.mumbojumbo.com/games/Midnight_Mysteries%3A_The_Edgar_Allan_Poe_Conspiracy