Making Music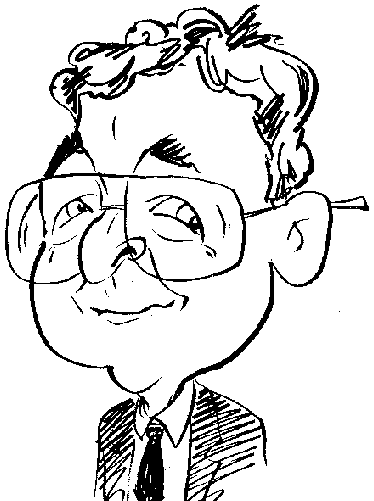 While listening to commercially created music is a popular pastime, have you thought about creating your own compositions?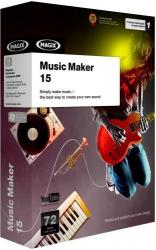 MAGIX has a long association with different aspects of audio. The company has developed software products for cleaning up audio tracks and adding special effects; organising the management and computerised selection of themed tracks; plus the transfer and conversion of content on vinyl and tape sources into digital audio that can be burned on optical media. MAGIX is also responsible for a product entitled Music Maker 15 (I have to admit that versions 1 to 14 completely passed me by) which sets out to provide you with the tools to compose your own musical creations.
As is MAGIX's standard policy, a couple of bonus titles are bundled with the main application. In this case you get Mufin Music Finder and MAGIX Photo Manager 8. Following a rather lengthy installation (and that's just for the main application), you will need to enter a 16-character serial number before deciding whether to register Music Maker 15 online or not.
Music Maker 15's opening menu gives you a choice of starting a new arrangement; continuing with an existing work; viewing a tutorial video; loading one of the demo songs supplied; or adjusting settings that are categorised as General, Import, Audio/MIDI, and Folder. Included among the settings are options to set a schedule for automatically saving of work; define acceptable import formats; and select the appropriate output for playback and MIDI. Whatever choices you make from this menu, it remains open on screen, thus blocking access to other features, until you manually close it down.
Probably the best way to start getting to grips with Music Maker is to use its Easy Mode facility. Music Maker allows you to create your compositions using a supplied collection of loops; rip content from optical media; record loops and other material yourself; or work with any combination of these methods. Up to 64 tracks can be laid down with each one assigned to a particular musical instrument selected from those supported. Music Match allows you to select from instruments such as drums, bass, keyboard, brass, woodwind, strings and voice. Individual loops can be assigned to a particular instrument and further embellished with various effects. Loops can be placed in any of the available tracks using drag and drop. When necessary, loops can be expanded or moved to another position within a track or between tracks.
The program displays a colour-coded visual representation of the various loops along with title and beats per minute (BMP) information. At any time during the composing process you can hear a playback either in its entirety or just a user-defined section. You can then make any adjustments before continuing with any additional sections.
To help you build up your collection of loops, Music Maker gives you access to various synthesizers. The Drum & Bass machine, not surprisingly, can be used to create a pounding beat and bass accompaniment. Robota is also concerned with percussion as is LiViD. MAGIX Vita an Atmos deal with other types of instruments and sounds. When not using Easy Mode, you can work with BeatBox 2 groove synthesizer.
Included in the range of effects available with Music Maker are time stretching, pitch sifting, reverb, echo and Vocoder for voice and robot sounds. Music Maker contains a video controller for adding video effects to your compositions which can be shared with others via the MAGIX Online Album and Podcast service. There is also a module for creating a title for your composition.
Even if you consider your musical creation ability to be at a low level, Music Maker has the capability to make the most of your creativity especially with regards to melody. You may not find your work featured in the latest charts but it should impressive family and friends. Music Maker has been priced at £49.99. The product requires a 1GHz or better processor with 512MB RAM, 3GB of hard disk space running Windows 2000 and later.