Sleep like a baby

Published 3 June 2008 Author
jzblue
If you have trouble sleeping or if you simply wnat to master the powernap, Pzizz might be just what you are looking for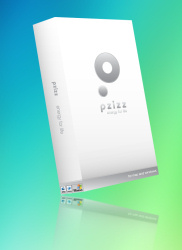 Pzizz $49.95 (around £25.00) available from www.pzizz.com
I don't have a sleep problem, no honestly I don't. Ever since having babies I have been able to grab sleep when and where I need it - it's a gift from Mother Nature. But I do suffer from interrupted sleep thanks to my husband. When he gets particularly stressed or has an important football match the next day or is worrying about work he wakes up in the wee small hours of the morning. Then he tosses and turns for a while or puts the TV or light on. All of which wake me up. He's tried everything!
I heard about Pzizz from a friend who raved about how it had helped her to sleep more deeply. Pzizz - energy for life - is described as 'a new friend on your computer that will help you feel better, work harder and play longer'. I'm afraid there is quite a lot of this kind of copy on the site, but if you scrape away some of this marketing speak you find a gleaming little programme that is all about napping and relaxation. It uses neurolinguistic programming to give you either a 20 minute cat nap (or energizer) or a 60 minute sleep programme to promote a deeper sleep.
The software is very easy to load and extremely intuitive to use. It comes with standard energizer and sleep tracks which, I feared, could become repetitive after a while. What is really exciting about this package is that you can generate more tracks to vary the sequence of music voice and sound - something to do with randomly selected algorithms - so you need not worry about getting stuck in a rut.
I had a few minor hiccups with generating MP3s direct into iTunes but found by exporting the tracks to my desktop as a wav file, and then opening it in iTunes was more straightforward.
The energizer mode was fantastic I tried it one afternoon at around 4pm, that time of day when you suddenly feel quite drained. I was lulled into an incredibly relaxed state and twenty minutes later and I was a new woman. It helped to clear my mind and allowed me to think more clearly. But I'm a bit of an easy target. How would Pzizz fare in the 'husband' test? The results were amazing. From wide-awake anxiety my husband was, over the course of an hour soothed into a peaceful, restful sleep. It would've been perfect if the iPod hadn't gone to the next track - which happened to be Rammstein!!! I don't think Pzizz can necessarily rely on a sleep-addled brain to switch off shuffle or put repeat on, so you'd best change your settings before you go to bed.
The inventor of Pzizz, Matthew Ashenden, is already working on new products. A meditation package is imminent and the website is being developed into a whole community.
Pzizz is an outstanding product that delivers real benefits to us time poor, stressed - out gadget freaks.