Focus A Mind Of Knowledge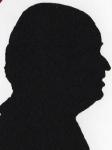 This package from Focus come on no less than five CD's and contains four different but connected products. The connection is knowledge, two from Britannica and one each from Oxford and Penguin Hutchinson.
Encyclopaedia Britannica
This is the standard edition published in 2006. Yes there will be a small number of facts that have changed - but not that many - it is one of the two main encyclopaedias published for the UK market and considering this at 2/5 of the price you are paying less than £6 for it.
Over 43,000 articles and including a world atlas amongst other modules the answers to your questions will probably be in here.
Encyclopaedia Britannica Human Body
I can be fairly certain that no new parts of the body are to be discovered in 2007 some advice - and maybe even cures - could be found but surely the point of this tome is simply to decide if a visit to the doctor, the hospital or nout is required.
In my 'grans' time it was always a big fat medical book that made those decisions, it was perhaps more unhelpful than helpful as unless you had medical knowledge you could probably convince yourself that you had everything from A-Z here however putting in the symptoms helps rule out lots of disasters.
3-D models can also help in self diagnosis and perhaps most helpful is more information both internal and external should you have a problem.
Concise Oxford English Dictionary
Probably the most respected dictionary in the world and while the majority of decent word processors have a dictionary the 'Oxford' is the holy grail, it has over 240,000 words and definitions.
Current usage and historical archaic terms sit happily together. Should you need or want useful details of Kings and Queens of England as well as Chemical Elements they can all be found in the appendices. Maybe more useful than that is spoken pronunciation for more than 50,000 words something you could never get in a paper book. Finally just to make the use of a dictionary fun there are interactive word games.
Penguin Hutchinson Reference Suite
This final product contains no less than a small bookshelf in it's own right, a total of nine - yes nine different titles. These are The Hutchinson Chronology of World History Compact Edition. The New Penguin History of Quotations. The Helicon Book of Days. The Hutchinson Encyclopedia. Longman Dictionary of the English Language. Usage and Abusage. The Hutchinson Dictionary of Computing, Multimedia and the Internet. The Hutchinson Internet Dictionary. Finally the one book I always used to have by my side when writing anything of any length Roget's Thesaurus.
Stated to work on any Pentium III 450 or equivalent PC running Windows ME or later with 1.4GB of hard disc space and 256MB or better memory. The only possible stumbling block is the graphics requirement of 1024x768 with 16bit colour.
Focus products are normally excellent value and while this is more than the normal Focus price it is still only £14.99. A Mind Of Knowledge (Second Edition) available from dealers or direct from the Focus link below.
http://www.focusmm.co.uk/shop/A-Mind-of-Knowledge-Second-Edition-pr-630.html