Chessmaster 10 from Focus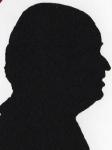 I am no chess expert, but I first played at school some many years ago, I never really progressed beyond the basics, normally I can manage to avoid 'fools mate' but with this package I should improve.
This is still a £9.99 product, more amazing given that it comes on three CD's. Chessmaster 10 has as the number suggests been around for many years, however I doubt that any version has even been sold for such a reasonable price.
It will run on any Windows 98 or later Windows PC with only 128MB of RAM and a Pentium III 450 or better processor, the only slightly modern requirement is 1024x768x16bit colour graphics. It is stated to need around 700MB of hard disc space.
The install will require you to enter the serial number provided on the inside of the DVD case should you wish to play online. Certainly an advance on playing by post, something that was popular when I was a boy, however the post was more reliable then, and there were certainly more of them, both collections and deliveries.
During the install it is sensible enough to check if you have Direct X 9 or better and Adobe Reader, I wish a few more packages carried out this check. Above you will see the stated memory requirement, my hard disc was 1.8GB down after the ten minute installation. When you run the program Disc 1 needs to be in the CD drive, while I can see the reason this does tie up the drive.
I was very impressed by the range of pieces and boards, the children's settings were especially interesting with added martial arts sounds as pieces are taken. Certainly something to encourage the younger members to get into chess.
For the slightly older then the learning mode will certainly get a good bashing, there are five sections, Academy, Database, Learn, Openings and Famous Games.
The Famous Games has so many that you would take weeks or months to play them, however you can see them unfold on the screen with notes as to what and why, I found this section fascinating, but do remember I am a novice and any decent eight year old would devour me before breakfast.
From the front screen there are three options, Play, Learn and Fun. The latter has three options Play, Puzzles or Learn Basics.
For anyone who has played chess even a little the puzzle section will be of interest and you are able to set the type of puzzle. From the main menu there are six options, Training Mode, Ranked Play, Set-Up Position, Tournament, On-Line or LAN. My place is very definitely in Training Mode, after some practice I may just enrol as an eight year old and maybe just maybe win a few games. Certainly the LAN and On-Line options are not for me at the moment or anytime soon.
The graphics are excellent and I assure you the PC I installed this on does not have any fancy graphics card. The sound mode may be frowned on by purists but it does enable a child's attention as indeed do the movements of the pieces as they move in for the kill.
For anyone with any interest in chess whether you are a beginner or intermediate player then this must be £9.99 well spent.
http://www.focusmm.co.uk/shop/Chessmaster-10th-Edition-pr-497.html