Spyware Protection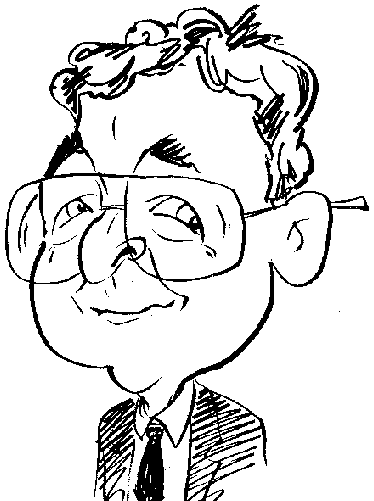 Big Brother may be suffering from a reduction in popularity but Spyware continues to assault out computer systems.
While we take various precautions to protect our homes and cars from unauthorised access, the same can not always be said about our computer systems. It is no longer enough to rely on installing antivirus software and thinking the job was done. Other types of threats exist and these need their own form of protection. One example is the category known as Spyware and this includes items such as Trojans, keyloggers, adware, system monitors and cookies.
The purpose of Spyware is to gather information that could prove useful to and financially benefit third parties. Spyware can infiltrate your system during online activity or concealed within other items of software. Once in residence on your system, Spyware sets out to gather information that could include sensitive personal data or tracking details of any activity that could indicate preferences in various situations. Offering to help deal with this particular, insidious infiltration of your computer system is Webroot's Spy Sweeper.
Now up to version 5, Spy Sweeper requires the entry of a 20-character serial number as part of its standard installation. At the conclusion of the installation process, I would advise that you take advantage of the offer to check online for any updates that may be available. While the actual software application may not have been updated, it is entirely possible that Webroot will have added new signatures to its list of Spyware definitions. Further updates of the definition list will be automatically carried out at regular intervals.
The interface used by Spy Sweeper 5 has undergone a make-over since the previous version. I have yet to make up my mind as to whether I prefer this new interface over that of the previous one but that could be more down to my familiarity with version 4.5 rather than issues with this latest styling.
Your first view of the interface is that of the Home page which gives options to carry out a sweep for Spyware and customise your shield protection status. The various shields available with Spy Sweeper 5 have been categorised as Internet Explorer, Windows System, Host Files and Startup Programs. These shields cover a range of specific areas that will be protected such as Cookies, Favourites, Memory and a new Keylogger feature.
Although Spy Sweeper monitors any ongoing activity for attempted Spyware intrusion, it is advisable to run an initial full sweep of your system. This can be time consuming but as this is not something you need to do frequently, it is not too much of a hardship especially with this latest version. It was noticeable that version 5 was far quicker to perform a sweep than its predecessor. Whereas version 4.5 took nearly 78 minutes to check a system with 16.9GB of data against its 144,685 fingerprints, version 5 reduced this time to just 16 minutes 25 seconds - a sizeable reduction in anybody's book.
The increase in scanning speed is not the only enhanced feature found in this latest version of Spy Sweeper. Webroot's Phileas technology, which has been designed to proactively seek out Spyware and malware, has been enhanced to make it more effective in its searching capabilities. Spy Sweeper 5 has new blocking abilities; an enhanced rootkit discovery feature; plus the capability to scan all files attempting to download to your system.
I have used Spy Sweeper as my protection tool against Spyware since version 2 and will continue to do so. The product is easy to use in that you can set it up and almost forget about it as it carries out its designated task. Updates are carried out seamlessly and, apart from messages asking for permission whether to implement changes or not, intrusion is kept to a minimum. You will need to be running Windows 2000/XP with a 300MHz processor, 15MB of hard disk space and 256MB of RAM. Pricing, including a year of updates, is in the region of $29.95.